PLUK Studio is a graphic design and branding agency that works with authentic and diverse people in search of unique, creative opportunities and culture. 

We discover and confront truths and fight for your brand. We work to produce the best creative tools that you, your audience and clients will embrace.
"Strategy, concepts, technology, design, budget – PLUK gets it, works with it and produces results, not just cool material. They use creativity to solve marketing puzzles, answer questions and seize opportunities. If you are like us you'll want to experience how they use great stories to change minds and behaviour in a meaningful way. Time and time again they have come through for us."
Ingvi Logason – 1238 Battle of Iceland Museum
"It's great to work with the team at PLUK Studio. They understand my brand, Lionstrike, and what I'm trying to achieve. They come up with some great design ideas and take the time to talk through these and their thinking behind each idea. Their work is always great quality and they deliver on time and on brief. It's a pleasure working with them and they are effectively an extension to my
own business. Nice work, guys!"
Dipesh Morjaria – Lionstrike
"We are so happy with the branding PLUK Studio have designed for Glide Balance Bike Classes. They have created a really strong brand within our Industry that stands out and is really helping our business to grow quickly. It was also convenient using a local graphic design company as it meant we could visit their studio in the North Laine and meet the team face to face. Amazing job. Astonishing!"
Russell James – Founder, Glide Balance Bike Classes
"One of the most creative designers I have had the pleasure in working with. During my role as marketing manager at Telehouse we launched the brand-new portfolio of cloud services that required brand identity, imagery, sales materials and a microsite. Chris understood our vision and goals and translated it into one of the most aesthetically pleasing and uniquely creative campaigns in the industry. Will not hesitate to use him again, thank you for your work."
Sudarson Gosh – Head of Marketing KDDI
"PLUK have been brilliant throughout our work together and effectively gave the Every Move physical activity for health project an identity which has formed the basis of the website user experience. I am 100% sure we made the right decision when choosing to work with PLUK and the work they have delivered has really taken the project to another level. Would recommend."
Gareth Samuel – Digital Development Office, Active Norfolk
"I couldn't be happier with the branding work that Pluk did for me. Chris and the team did a great job of transforming my jumble of values and aspirations into a tangible brand presence. It perfectly reflects the different aspects I was after!"
Ben Walker – Fitness Instructor
Using our unique ethos, structure and process we produce effective strategy, creative design and visual communication for brands looking to move the world forward.
PLUK Studio's unique capabilities are provided in part by our partners Hér & Nú. An international award winning communications agency based in Reykjavik, Iceland.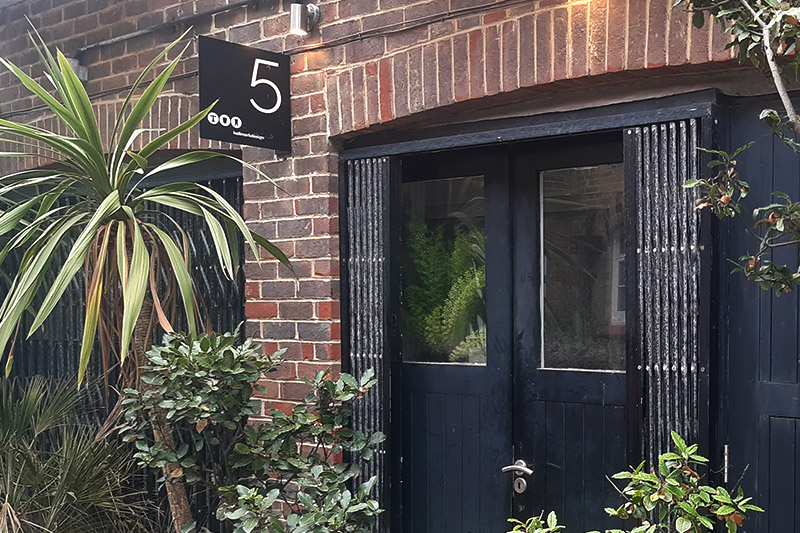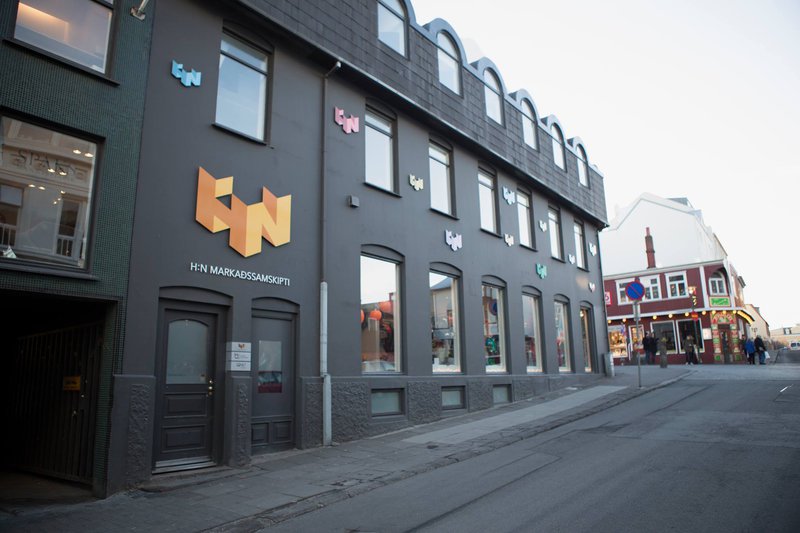 Chris and Hér & Nú chairman, Ingvi Logason share a vision of a new and exciting U.K. creative agency providing the grounding  for PLUK Studio to ruffle feathers.
As a partnership we have branded international companies, created VR experiences and found unique creative solutions for clients. 
"Strategy, concepts, technology, design, budget – PLUK gets it, works with it and produces results, not just cool material."