Using our unique ethos, structure and process we produce effective strategy, creative design and visual identities for brands striving to be heard amongst the riffraff.
The people you'll work with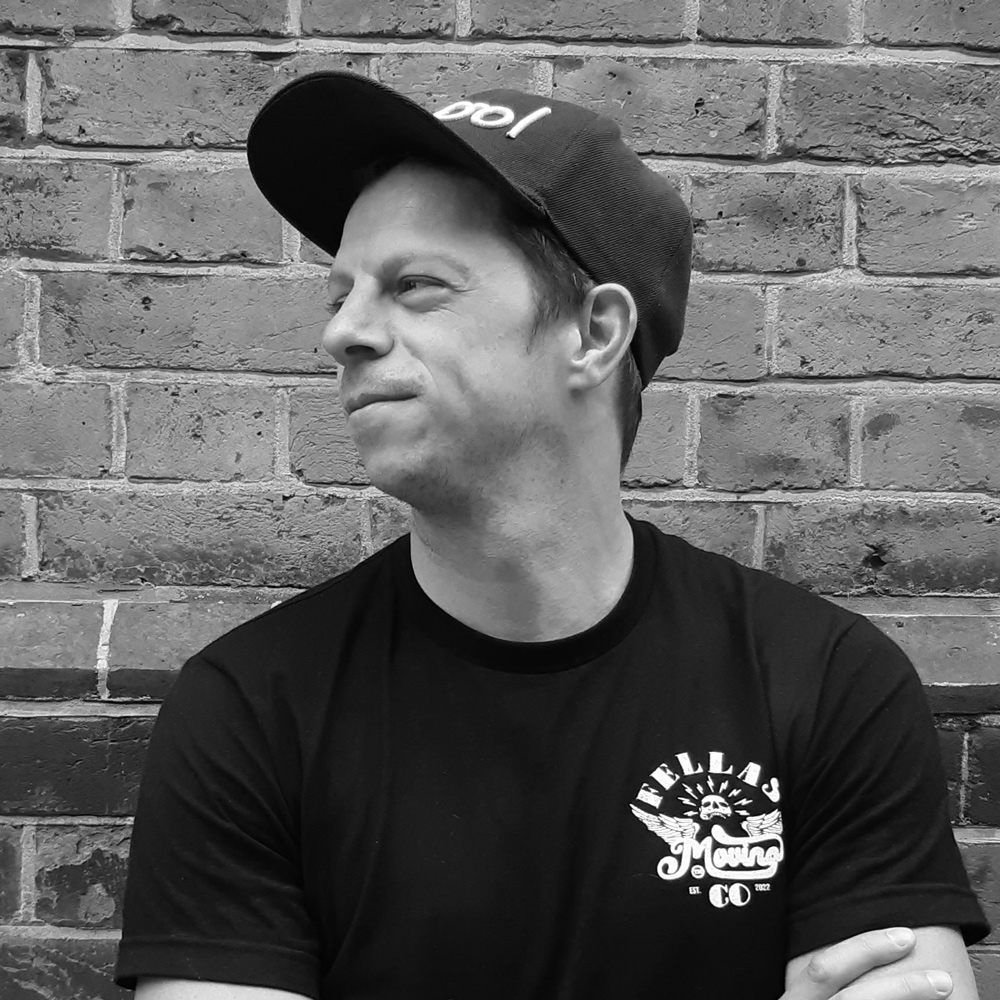 Chris Humphris // Creative Director
23 years ago a jobless seventeen year old Chris walked into his local printers and asked for a job. At this point onwards he started his journey as a designer and creative thinker.
Since then his work has featured in industry publications, innovated new products within the skateboarding industry, created award winning campaigns and collaborated with some of the worlds leading artists.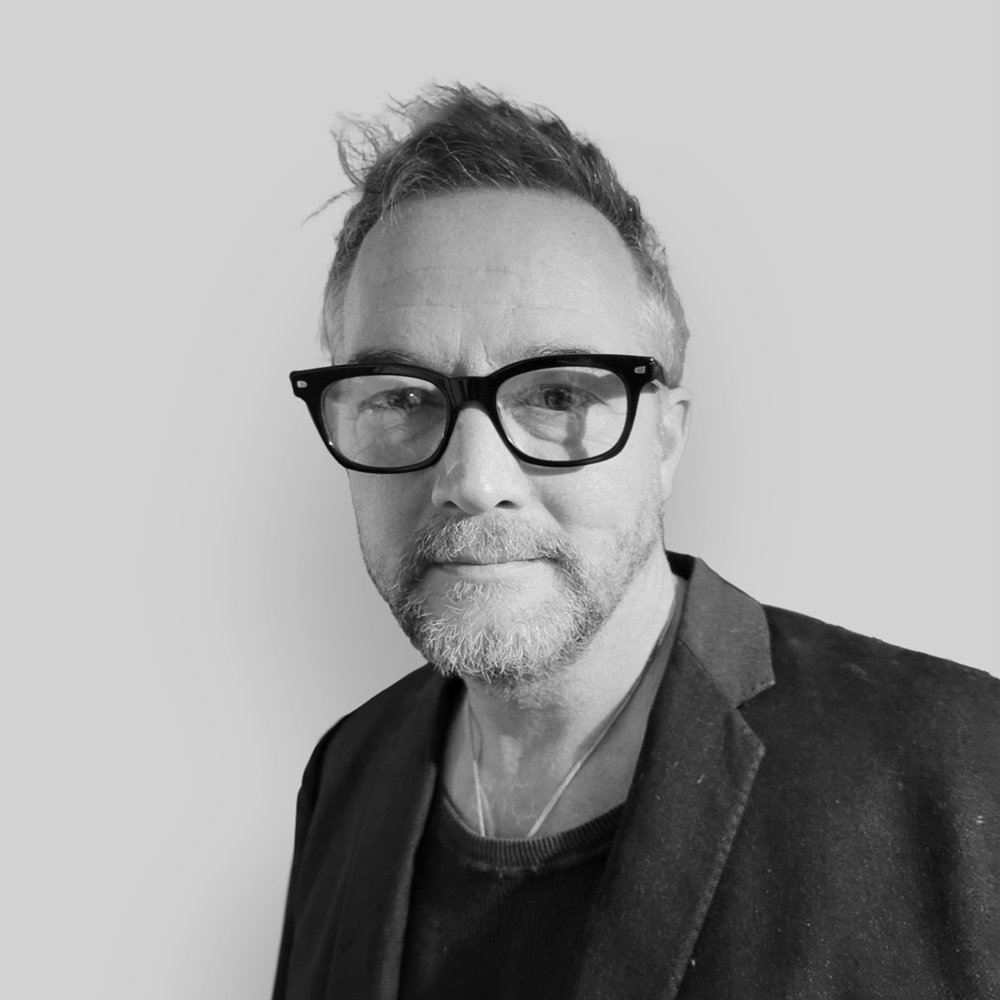 Joseph Clayton // Strategy
Between the ages of 14 and 17 Joseph mowed lawns in a trailer park where he grew up in Washington state, America. Now and for the past 20 years he's been an International Organisational Development Strategist.
Joseph creates the difference between good planning, intent and hard work and what brands need to be successful and good organisations to become great.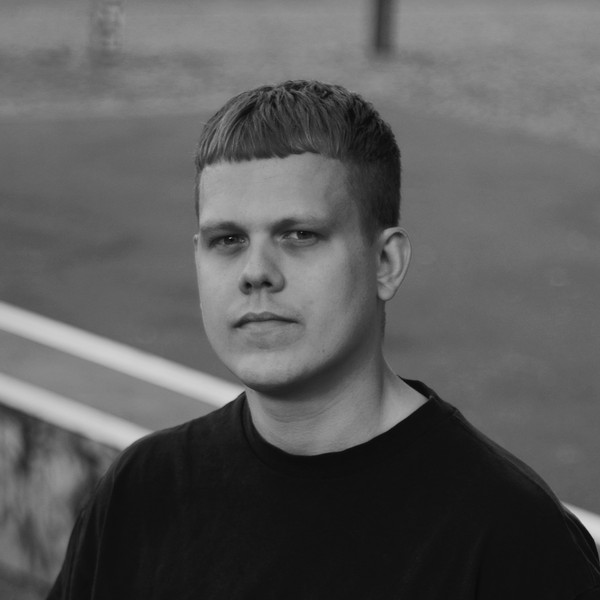 Jónbjörn Finnbogason
As well as being an accomplished DJ, performing all over Europe and festivals such as Sónar Reykjavik and Secret Solstice, the last few years has seen Jónbjörn carving out a solo career both as a musician and a visual artist.
An Icelandic graphic designer who specializes in branding and UI/UX design. With a keen eye for detail and a passion for creating striking visual experiences
 We discover your values by engaging with you in a space that's collaborative & inclusive.
We talk frankly and strive to speak openly about your organisation and its needs.
Truths simplify the creative process, allowing for clear and insightful briefs and outcomes.
We create brands that energise people for positive change.
"Strategy, concepts, technology, design, budget – PLUK gets it, works with it and produces results, not just cool material. They use creativity to solve marketing puzzles, answer questions and seize opportunities. If you are like us you'll want to experience how they use great stories to change minds and behaviour in a meaningful way. Time and time again they have come through for us."
Ingvi Logason – 1238 Battle of Iceland Museum
"It's great to work with the team at PLUK Studio. They understand my brand, Lionstrike, and what I'm trying to achieve. They come up with some great design ideas and take the time to talk through these and their thinking behind each idea. Their work is always great quality and they deliver on time and on brief. It's a pleasure working with them and they are effectively an extension to my
own business. Nice work, guys!"
Dipesh Morjaria – Lionstrike
"We are so happy with the branding PLUK Studio have designed for Glide Balance Bike Classes. They have created a really strong brand within our Industry that stands out and is really helping our business to grow quickly. It was also convenient using a local graphic design company as it meant we could visit their studio in the North Laine and meet the team face to face. Amazing job. Astonishing!"
Russell James – Founder, Glide Balance Bike Classes
"One of the most creative designers I have had the pleasure in working with. During my role as marketing manager at Telehouse we launched the brand-new portfolio of cloud services that required brand identity, imagery, sales materials and a microsite. Chris understood our vision and goals and translated it into one of the most aesthetically pleasing and uniquely creative campaigns in the industry. Will not hesitate to use him again, thank you for your work."
Sudarson Gosh – Head of Marketing KDDI
"PLUK have been brilliant throughout our work together and effectively gave the Every Move physical activity for health project an identity which has formed the basis of the website user experience. I am 100% sure we made the right decision when choosing to work with PLUK and the work they have delivered has really taken the project to another level. Would recommend."
Gareth Samuel – Digital Development Office, Active Norfolk
"I couldn't be happier with the branding work that Pluk did for me. Chris and the team did a great job of transforming my jumble of values and aspirations into a tangible brand presence. It perfectly reflects the different aspects I was after!"
Ben Walker – Fitness Instructor
"Having worked with Chris and his team for the last 3 years and I simply cannot recommend their services enough! It is a priceless thing working with designers who can so easily translate your ideas to such a high standard, even when presented with very little brief, an incredibly tight time-scale or other major project challenges. Easy to work with, honest and dependable, with an ability to relate to you and your stakeholders."
Janie Dawson –
Visitor Experience Manager, ArcelorMittal Orbit