PLUK Studio is the brainchild of Chris Humphris, a creative thinker, designer and entrepreneur. He listens hard, asks challenging questions, and helps you uncover the truth of your brand.
Chris Humphris // Founder
23 years ago, 17-year-old Chris walked into his local printer and asked for a job. This kickstarted his journey as an industry-leading designer and creative.
During that time, he founded a skateboard company, received numerous industry commendations and awards for his designs, won a Cornwall Film Festival award for best short film, and has collaborated with world-leading artists and musicians.
He now has over 24 years' experience working as a Graphic Designer and Creative Director, for agencies in the UK and abroad.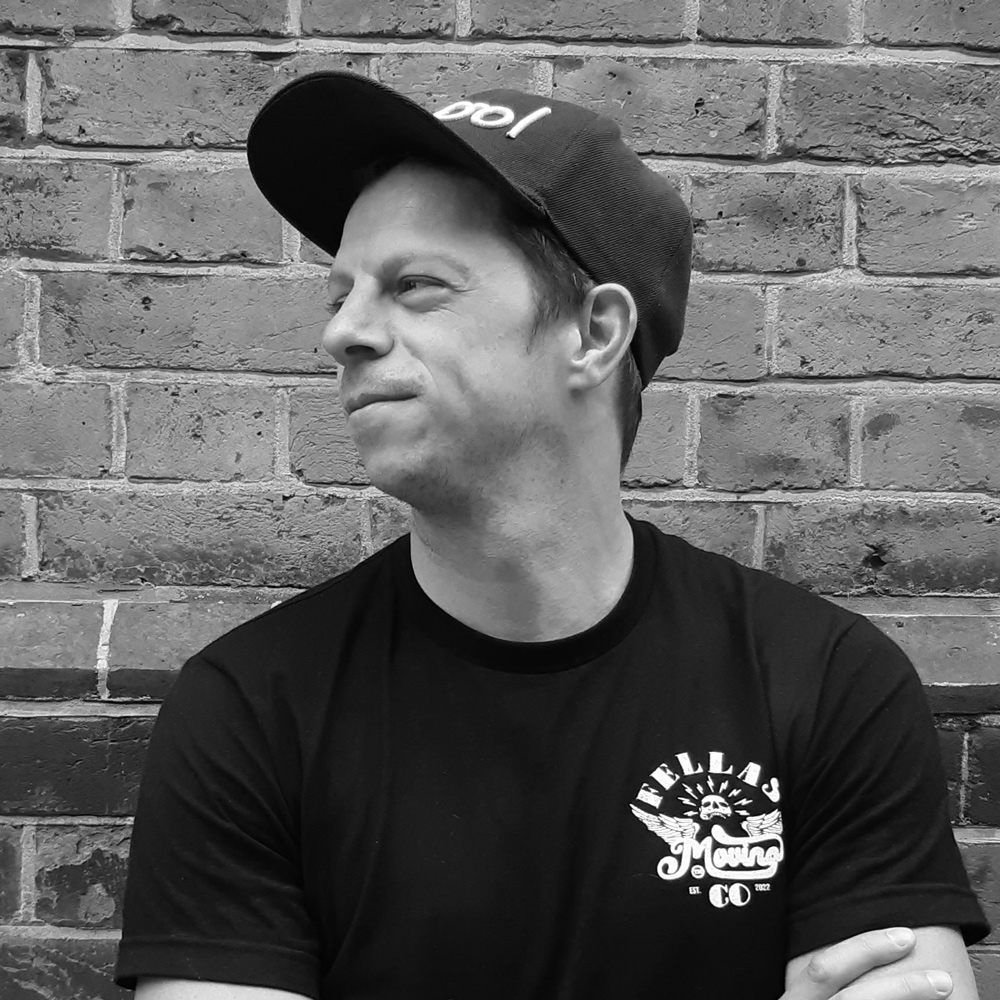 We provide the unique insights and expertise your brand needs to become unforgettable.
PLUK Studio started in early 2019. Less than a year later, Covid hit.
Over the next few months during lockdown, we were all separated from one another, and we all gained a new understanding of the importance of human connection. This changed me profoundly.
So I started seeking out projects that brought people together. I wanted to reconnect people. This became my goal: to work with brands that bring people together as a community, and break down barriers.
Because that's how you change the world.
Lets make something great
BRIGHTON BASED WITH GLOBAL ROOTS
Brighton is a pretty seaside town known for its creativity, diversity, and progressive values. As a design agency, it's the perfect place to gain inspiration and experience and contribute to a vibrant art and design scene.
I am proud to call this town my home and proud that we get to contribute positively to life here, including to schemes like Brighton Living Wage.
See this interview with me to learn more about this and why we champion it.
WHY ARE YOU CALLED PLUK STUDIO?

When choosing the name for a brand, you have to get to the heart of what you're trying to achieve.
As designers, we are brave and authentic with our clients and we try not to be intimidating.
We're likeable: you could say we're plucky. In good design, less is more. That silent 'c' had to go. So we chose the work 'PLUK' to describe our brand. And 'Studio' so you know what we do.
Strategy, concepts, technology, design, budget – PLUK gets it, works with it and produces results, not just cool material. They use creativity to solve marketing puzzles, answer questions and seize opportunities. If you are like us you'll want to experience how they use great stories to change minds and behaviour in a meaningful way. Time and time again they have come through for us.
It's great to work with the team at PLUK Studio. They understand my brand, Lionstrike, and what I'm trying to achieve. They come up with some great design ideas and take the time to talk through these and their thinking behind each idea. Their work is always great quality and they deliver on time and on brief. It's a pleasure working with them and they are effectively an extension to my own business. Nice work, guys!
Having worked with Chris and his team for the last few years I simply cannot recommend their services enough! It is a priceless thing working with designers/project managers who can so easily translates your ideas to such a high standard, even when presented with very little brief, an incredibly tight time-scale or other major project challenges. Easy to work with, honest and dependable, with an ability to relate to you and your stakeholders.