The Battle of Iceland museum brand project
The Brief
1238 Battle of Iceland museum team came to us with the requirement to create a contemporary museum brand that would reflect the innovations of the VR/AR stuff, but which also had a very strong Icelandic identity. We worked with them on concepts as brand consultants, alongside our Icelandic partner agency, Her & Nu.
What is 1238 The Battle of Iceland Museum
1238 The Battle of Iceland museum is an interactive and immersive historical experience in the north of Iceland that brings visitors into the middle of Viking battles and historical events. It is an exhibition that offers its guests the opportunity to take part in Iceland's history through virtual reality.
What design work did we do?
The 1238 brand experience was designed from the ground up by H:N Reykjavik and PLUK Studio, both inside and out with help and implementations from a number of great partners.
Design elements we created
Branding / Experience / Interactive / Campaign / Apparel / Gifts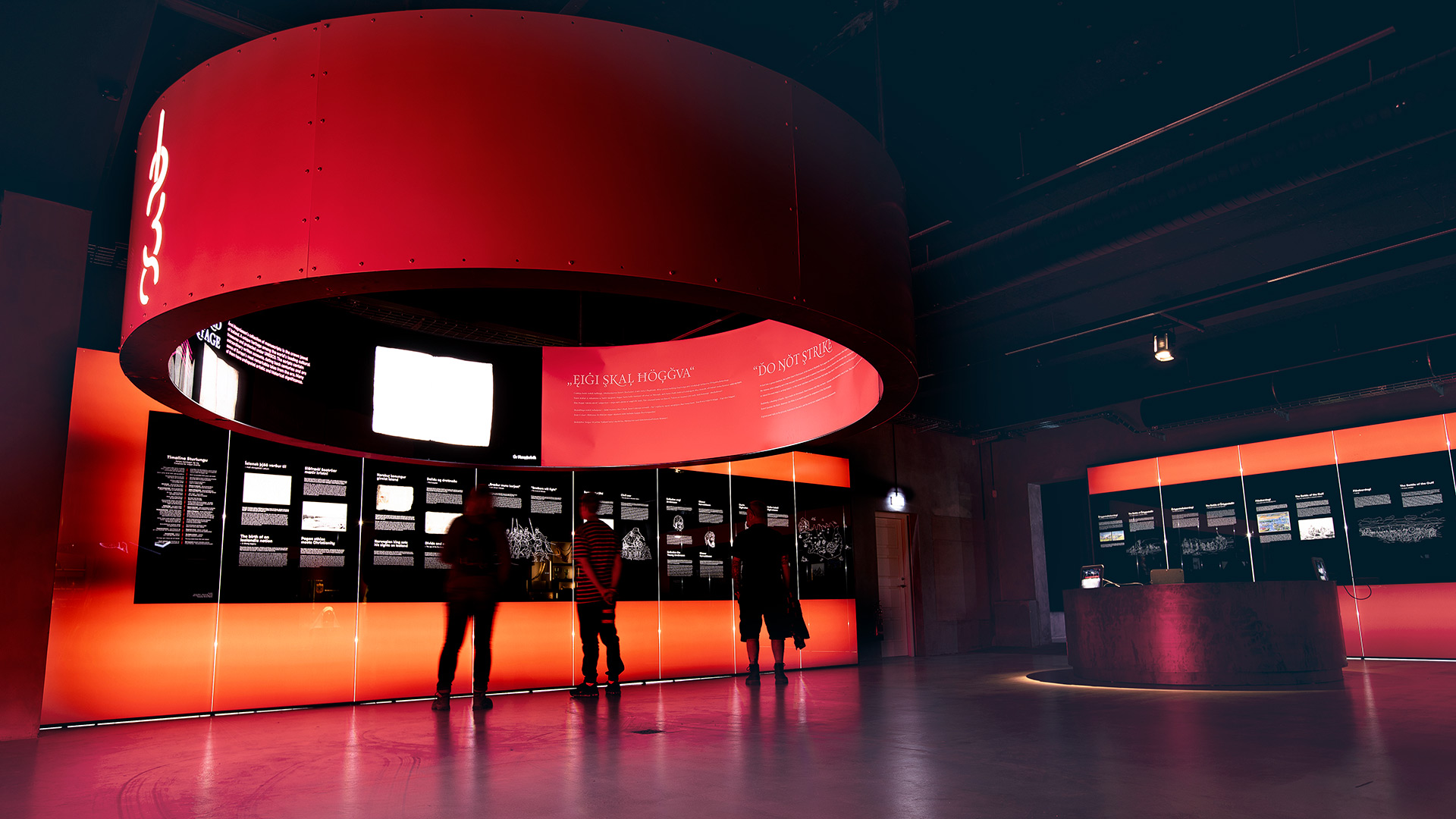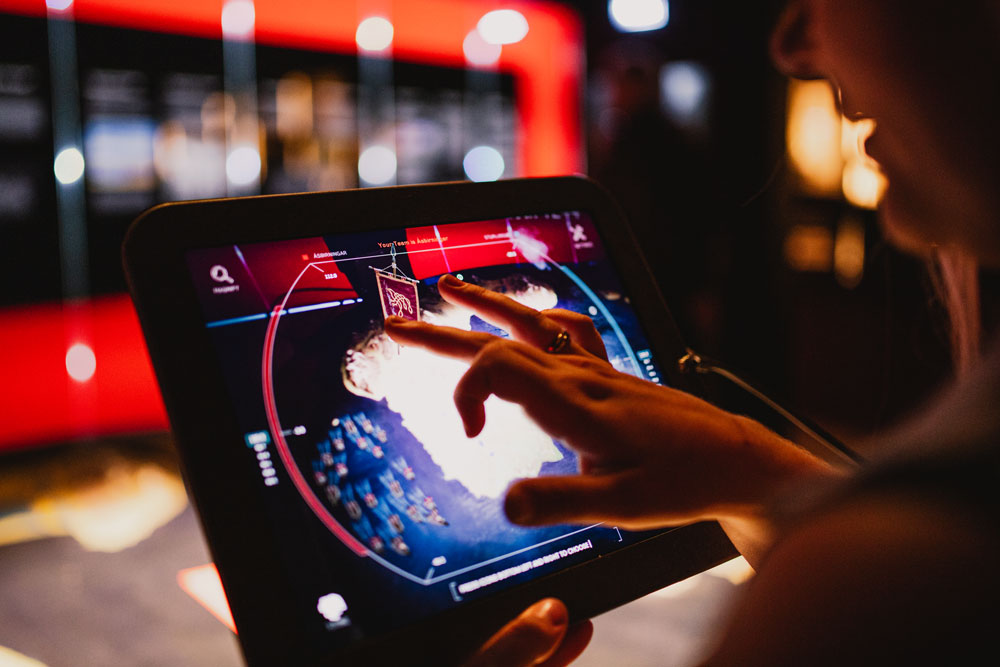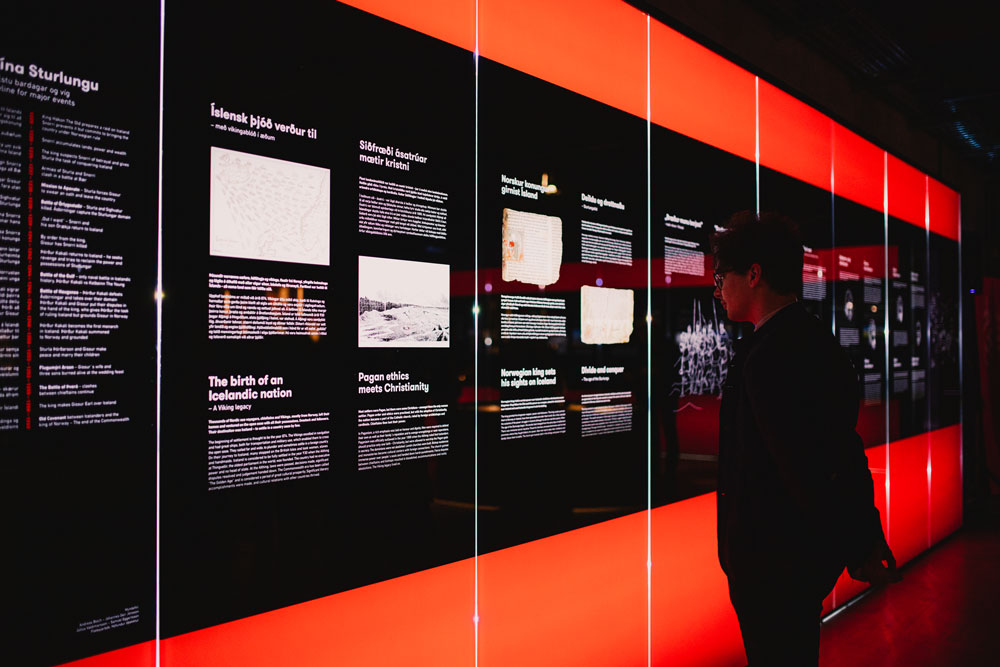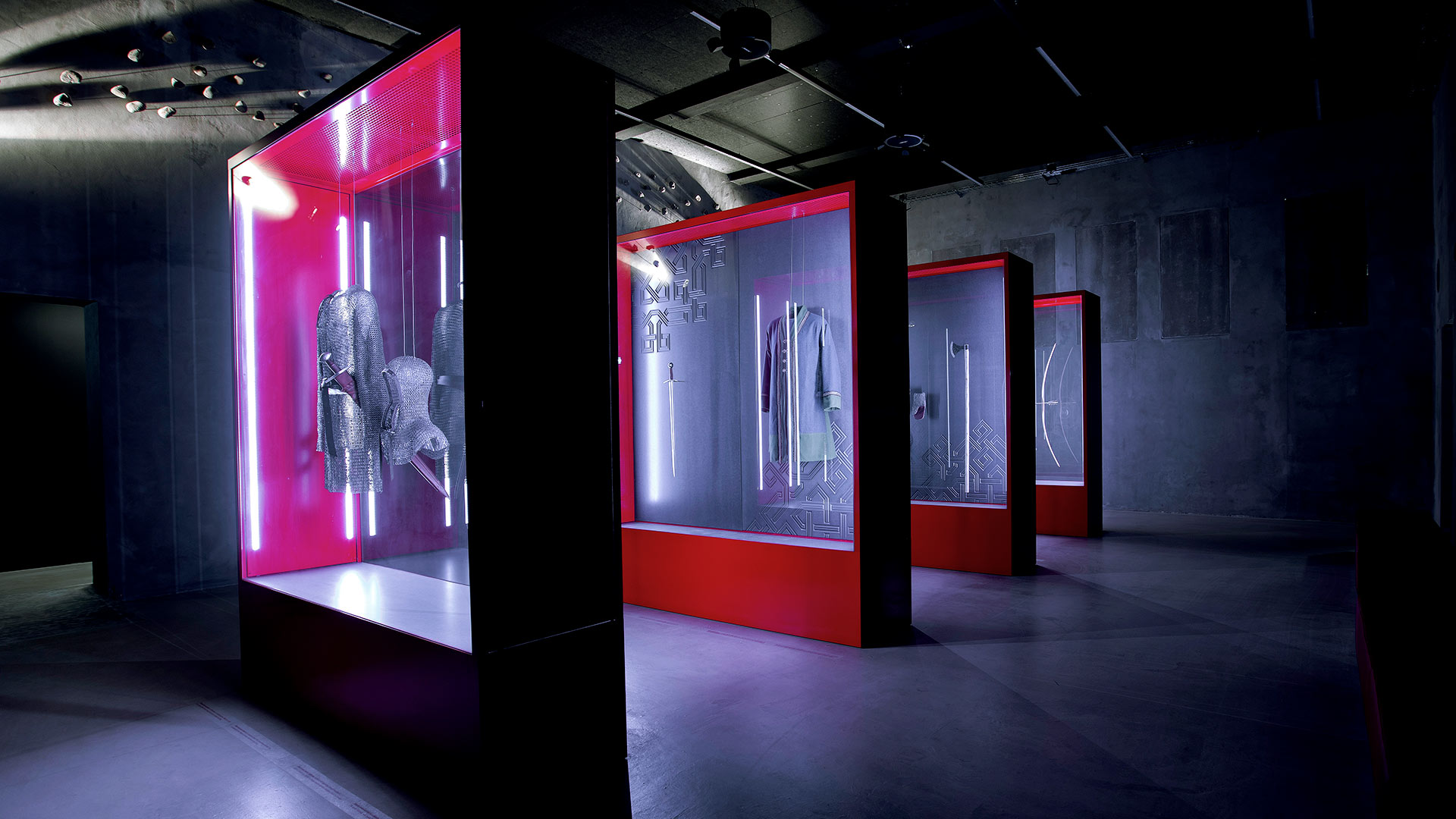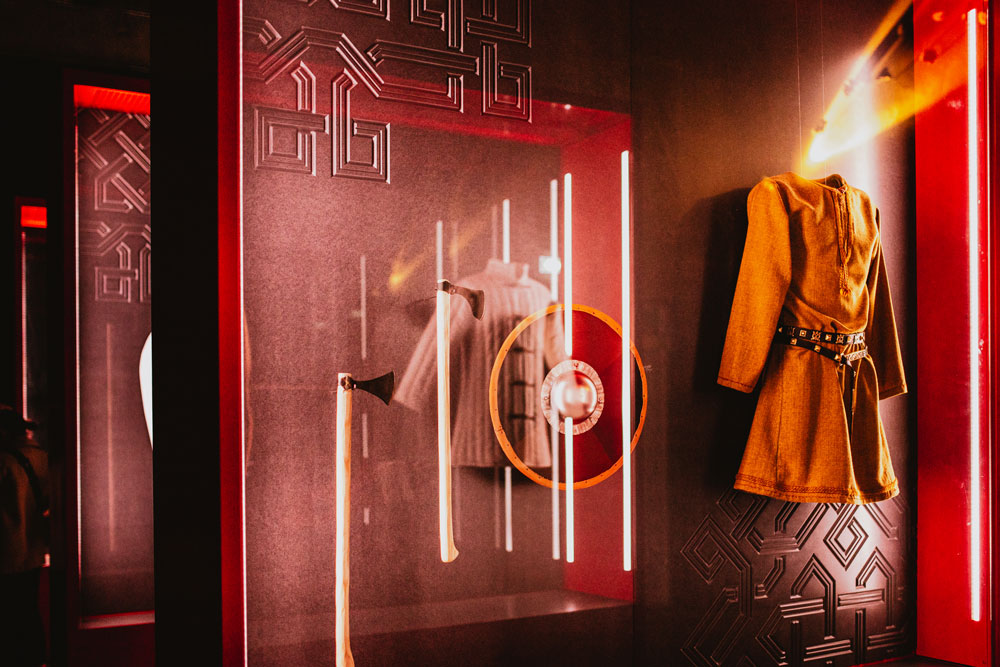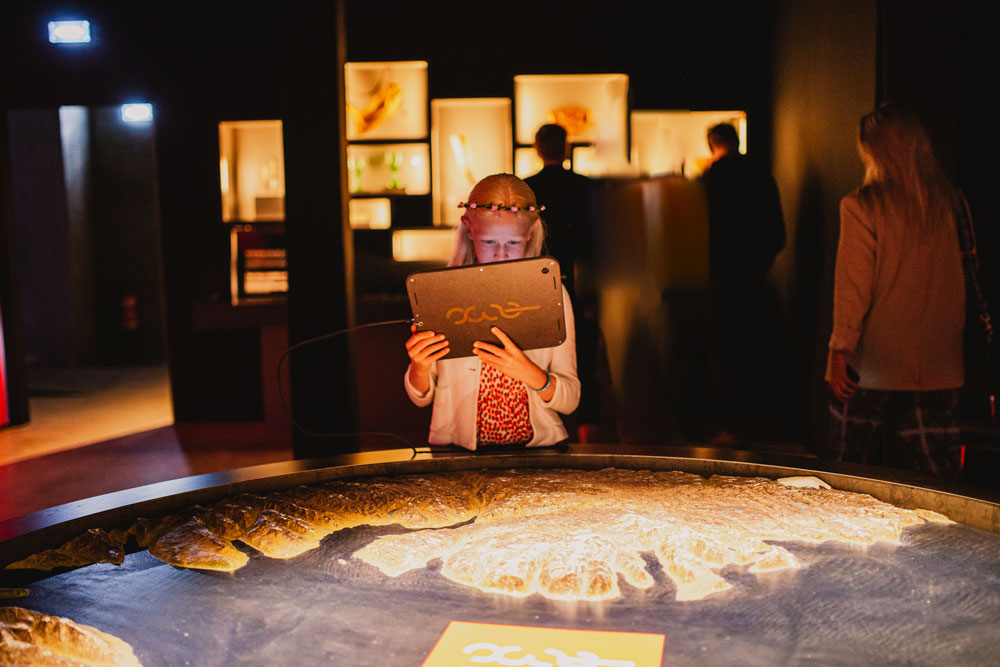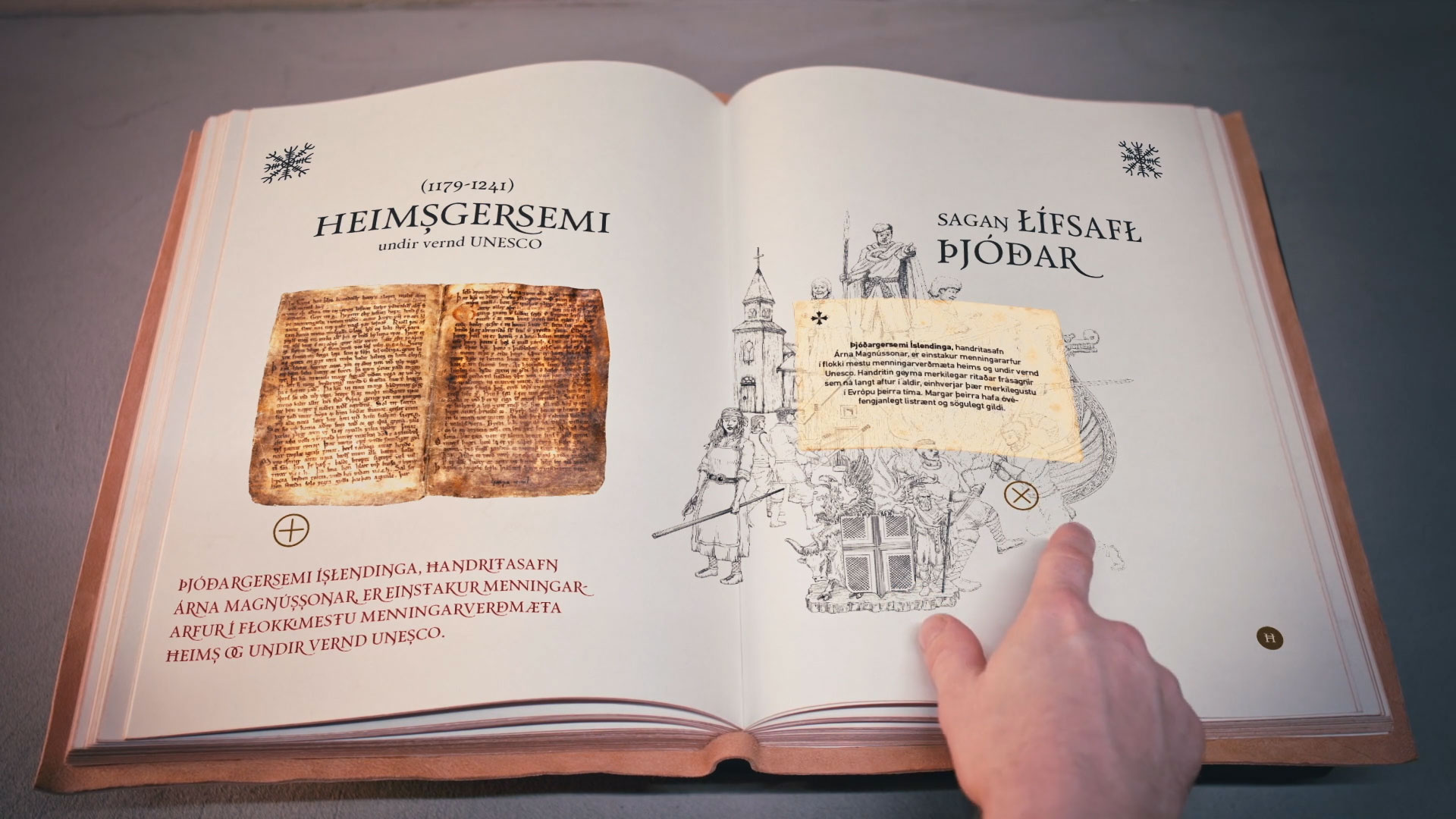 The 1238 The Battle of Iceland brand creation story
The 1238 team needed to create a brand and experience that would be strong enough to draw tourists all the way from Reykjavik to the north of the country.
The greatest challenge of this project was to marry the high-tech VR and AR experiences of the museum with the historical themes and imagery of old Iceland.
We worked on developing concepts that were steeped in Icelandic history and actually inspired by physical artefacts from the museum's collection.
The museum's logo, which is a chainmail icon with a sword through it, plays to that tradition. This chainmail motif is also carried through onto some of the museum's branded apparel.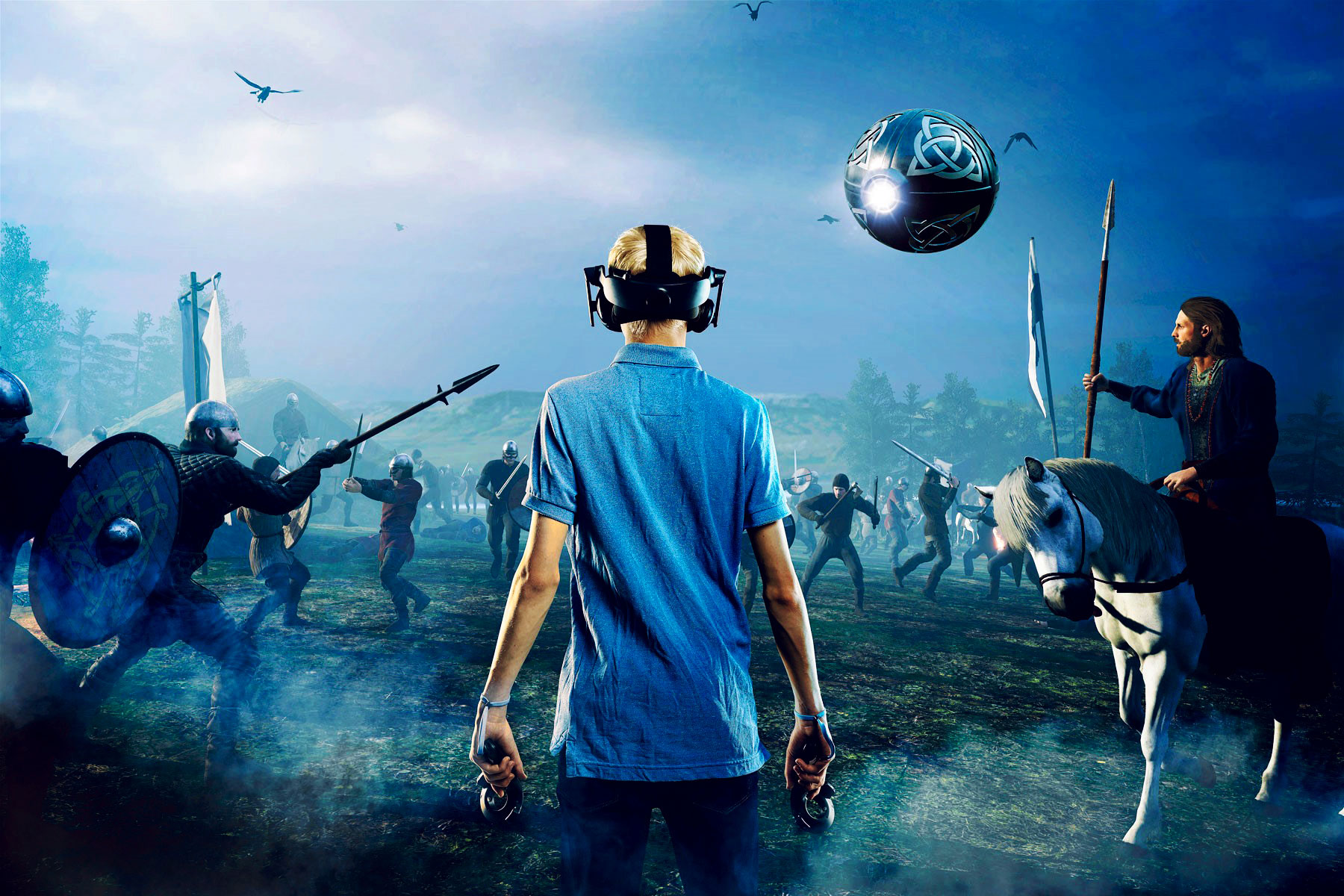 Pure and direct marketing action for Sauðárkrókur and Skagafjörður, conceived as something dramatic, large and impressive enough to capture the attention of tourists and make them turn off their way into Skagafjörður – even get them to travel especially north.