 American Joe's brand identity project
The Brief
Joseph, the Founder of American Joe's, approached us before he even had a brand.
'I've made some sausage rolls,' he said 'and I think I want to sell them, but I don't have a brand. What can you do?'
Joe wanted PLUK Studio to do everything, starting with brand strategy. He knew he wanted to stay away from the typical artisanal brown paper bags and rustic appearance that has become so prevalent and popular.
What American Joe's?
American Joe's is a sausage roll brand that specializes in bold, unique flavour combinations and is unapologetically anti-artisan.
Originally from Washington, USA, Joe lived in the UK for a long time who's passion for food, good times and music has led him to the creation of a unique brand .
What design work did we do?
Joe himself is a music afficionado, food and flavour obsessive, and is neither conventional nor traditional. As a genuine Anglo-American brand, we represented Joe as an all-American, superhero punk of sausage rolls.
We combined classic Americana with a UK grunge aesthetic and punked out the iconic USA flag colours into 'Rave Pink' and 'Midnight blue'. In a world of 'rustic' and 'artisan', American Joe's tears through the brown paper and string rulebook to deliver a hard-hitting punch of in-your-face-flavour.
Design elements we created
Logo / Brand identity / Copywriting / Art direction / Print / Website / Social / Pop-up store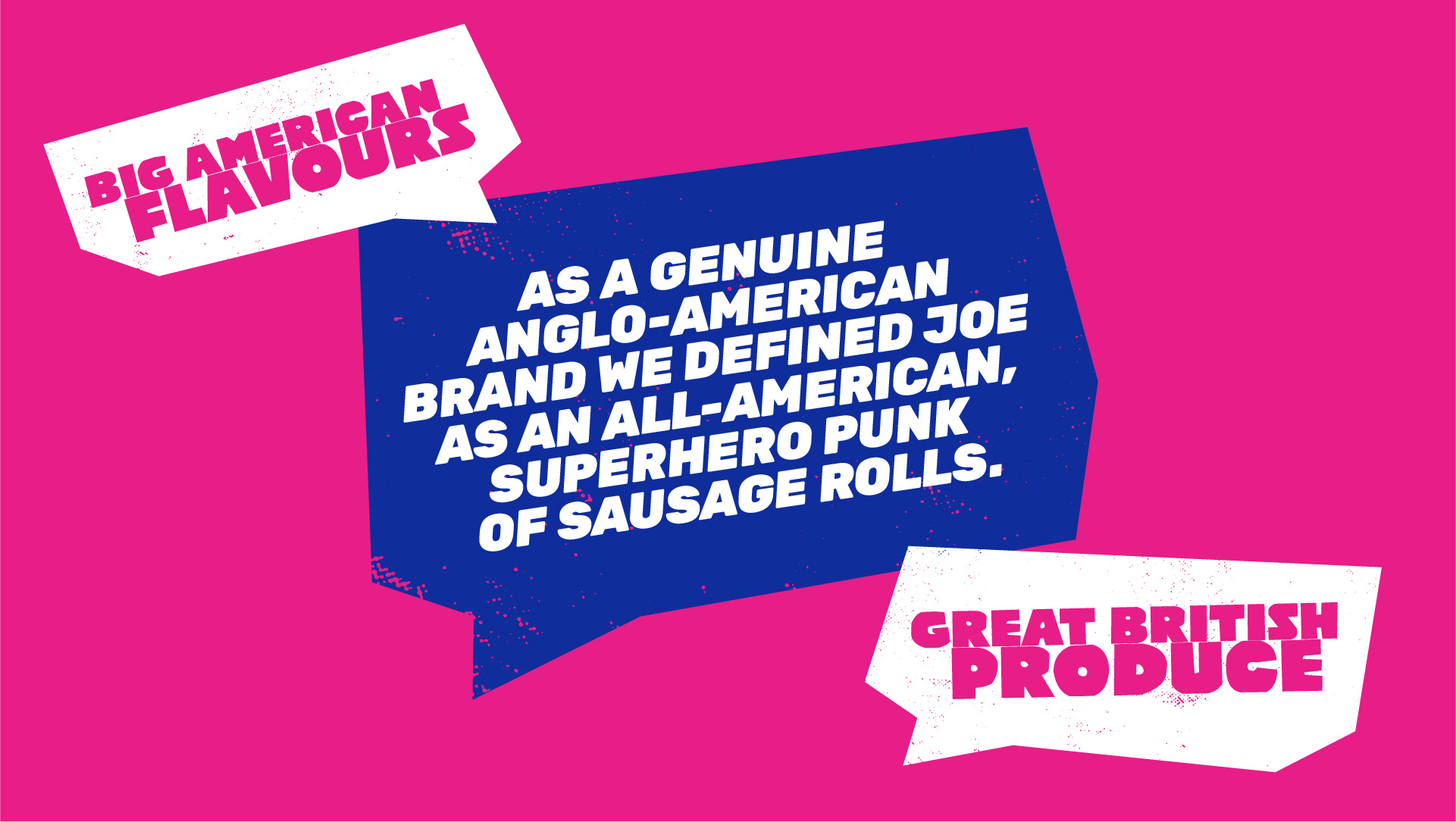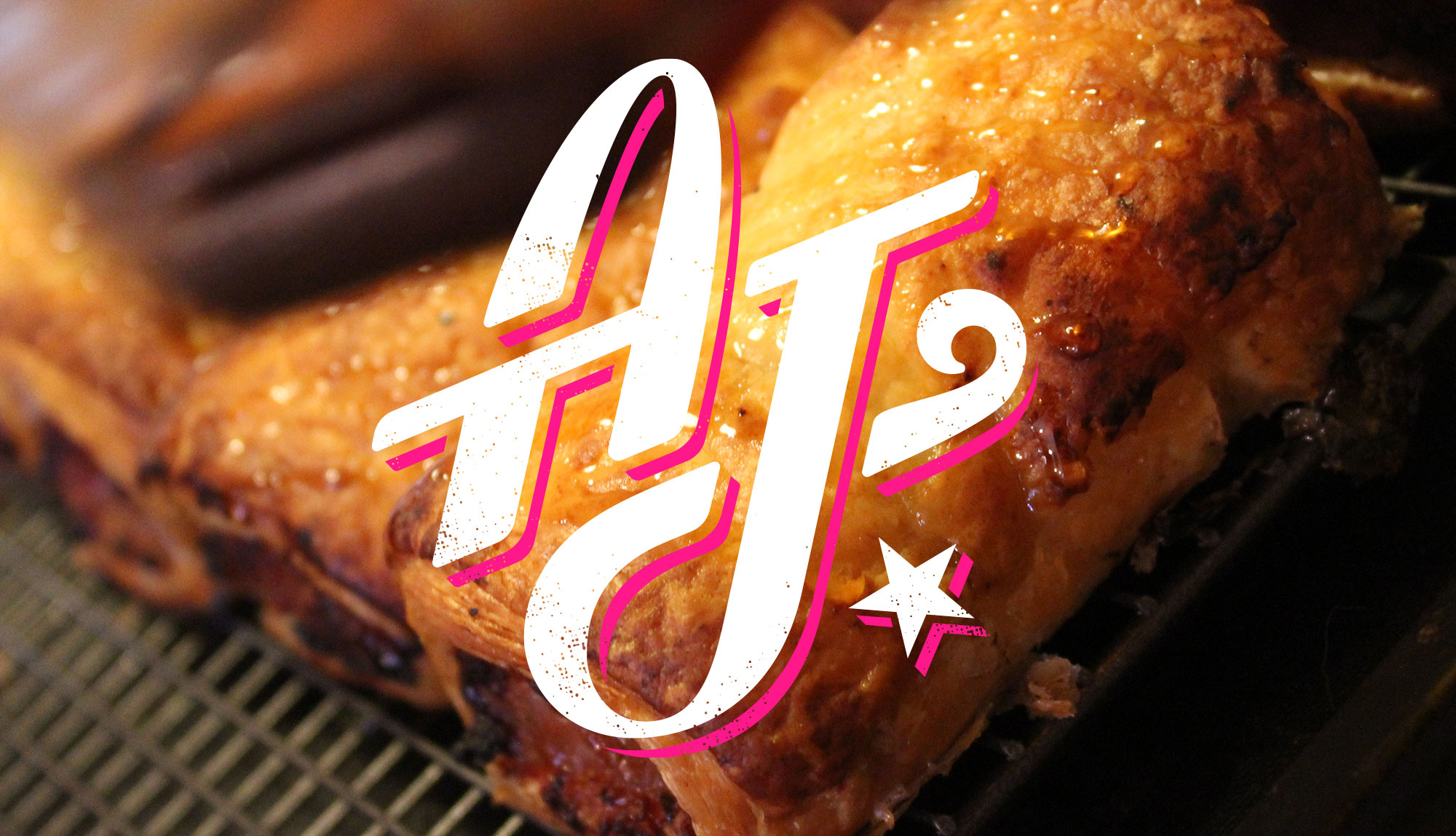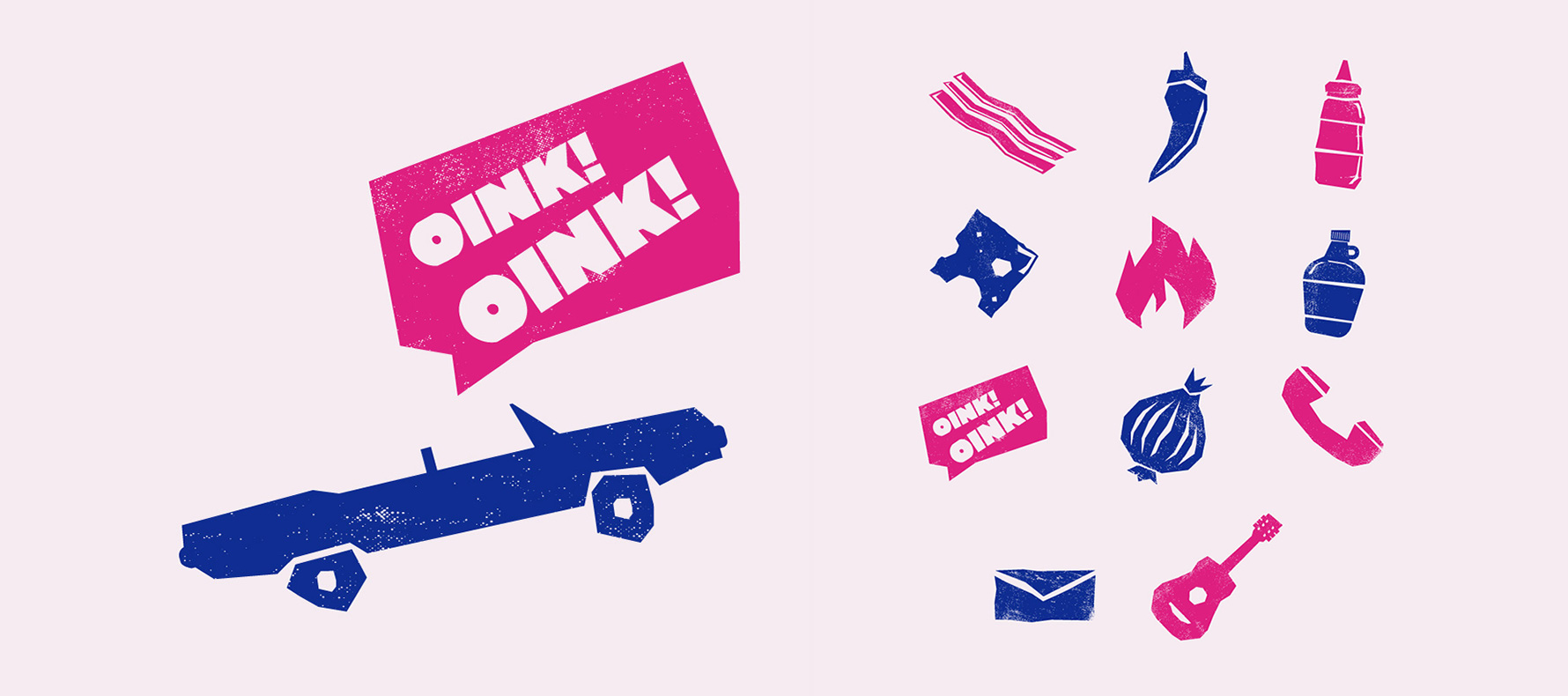 The future of American Joe's
Since launching American Joe's, the brand has gone from strength to strength. Joe has started to expand the range of products to muffins, chutney, and flapjack, and is now selling his wares all over Brighton and East Sussex. He also offers catering services, and was even asked to cater a local event to celebrate the Coronation of Charles III.
Packaging + Point of sale