 BRTGN merchandise design project
The Brief
Brighton startup accessory and apparel company BRGTN approached PLUK Studio to help create a premium brand and improve their social media presence and content.
What is BRGTN?
BRTGN is a skateboard-inspired start-up selling apparel and accessories. It launched in Brighton and Mumbai, India.
What design work did we do?
We designed and built an online shop, created printed pieces that included a look-book, business cards, posters and stickers, and provided images, graphics, and templates for use on social media.
Design elements we created
Logo / Brand identity / Art direction / Print / Digital / Social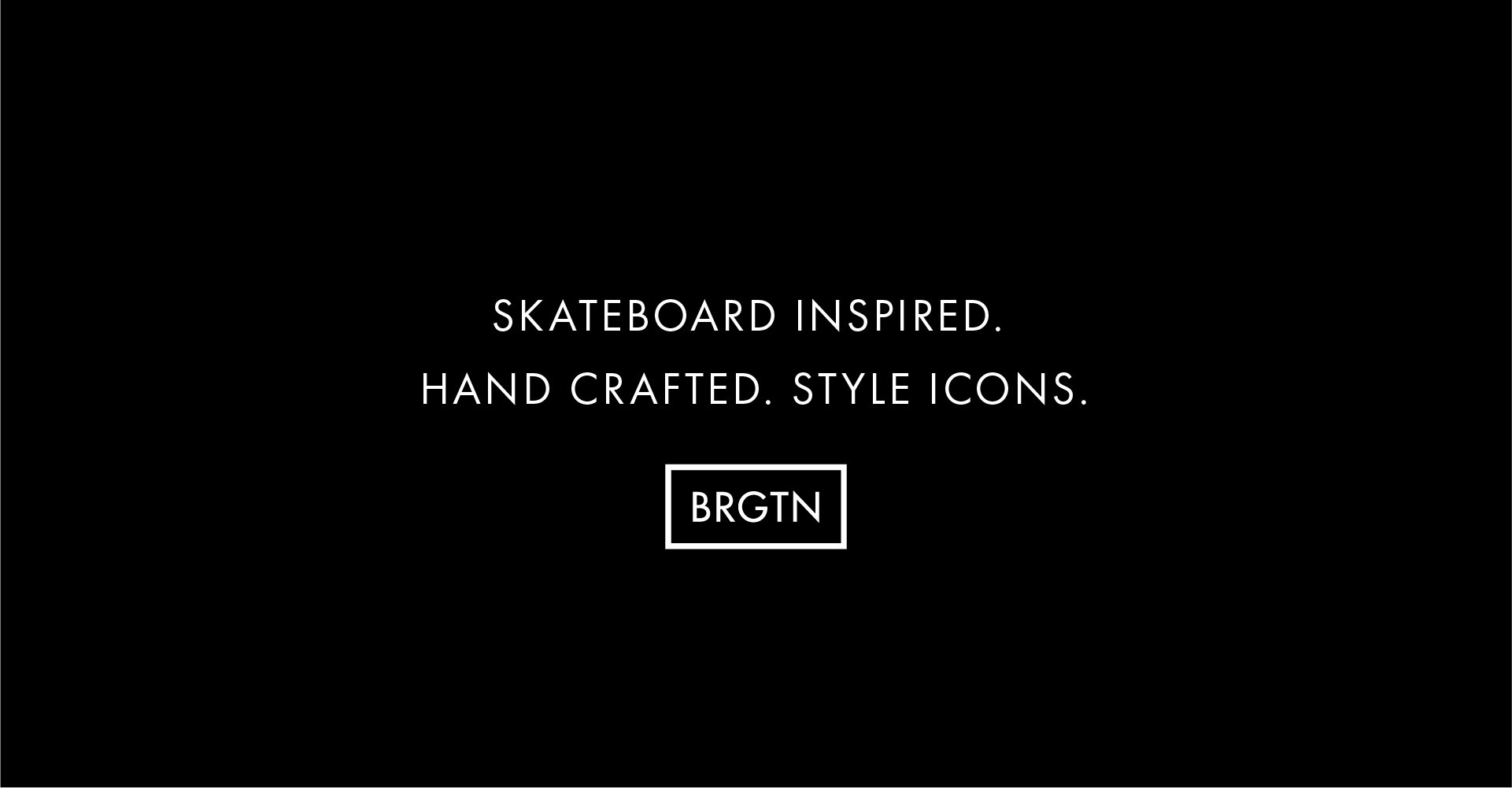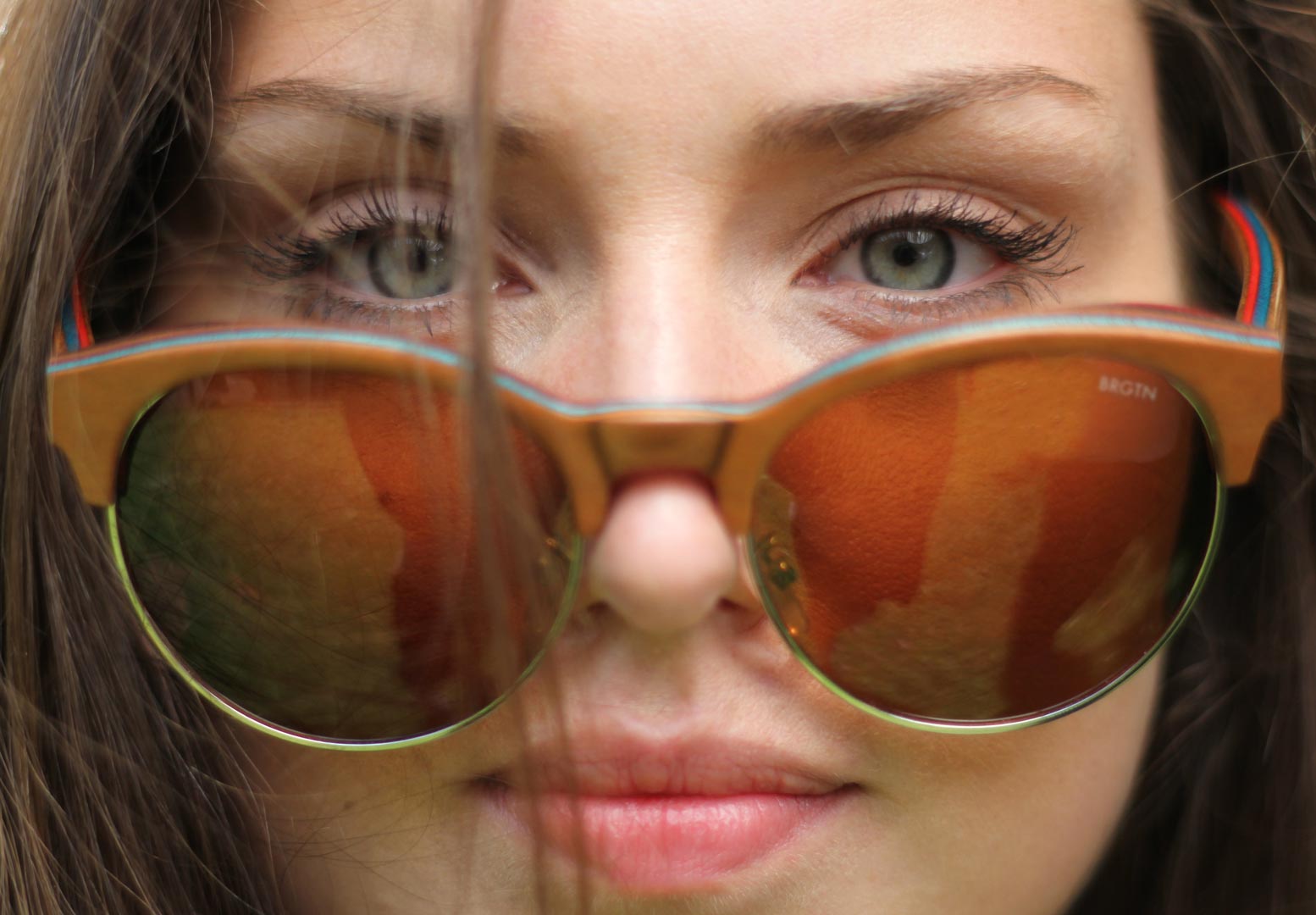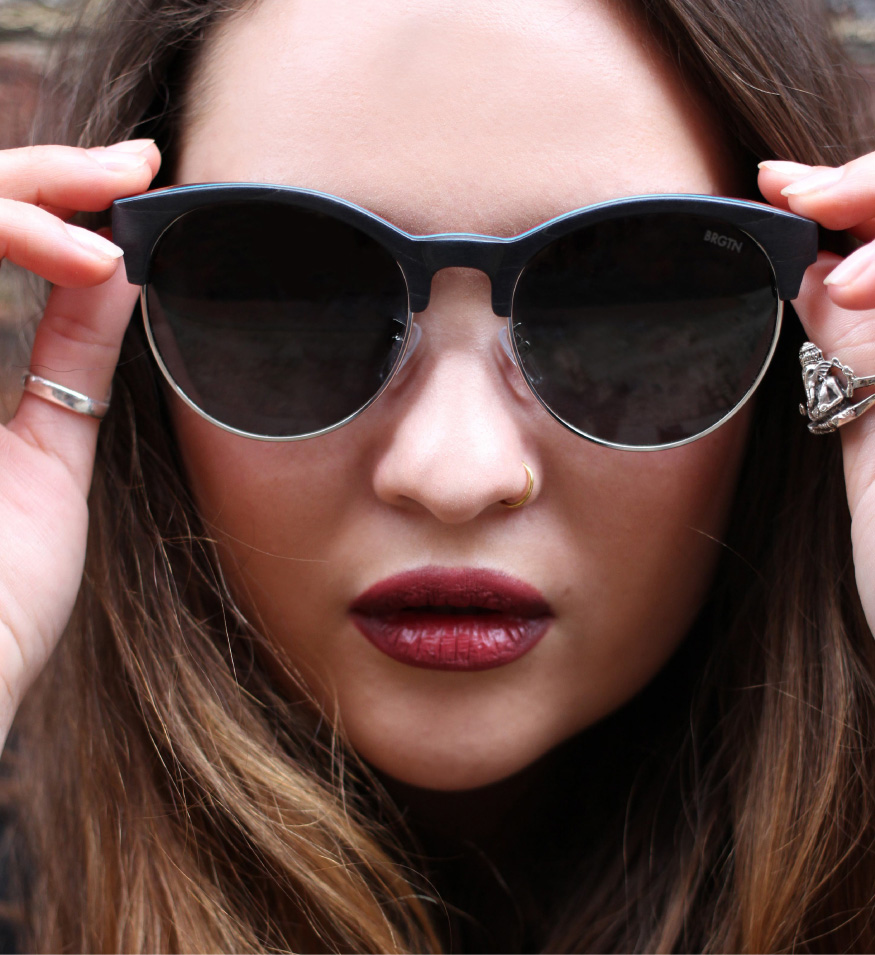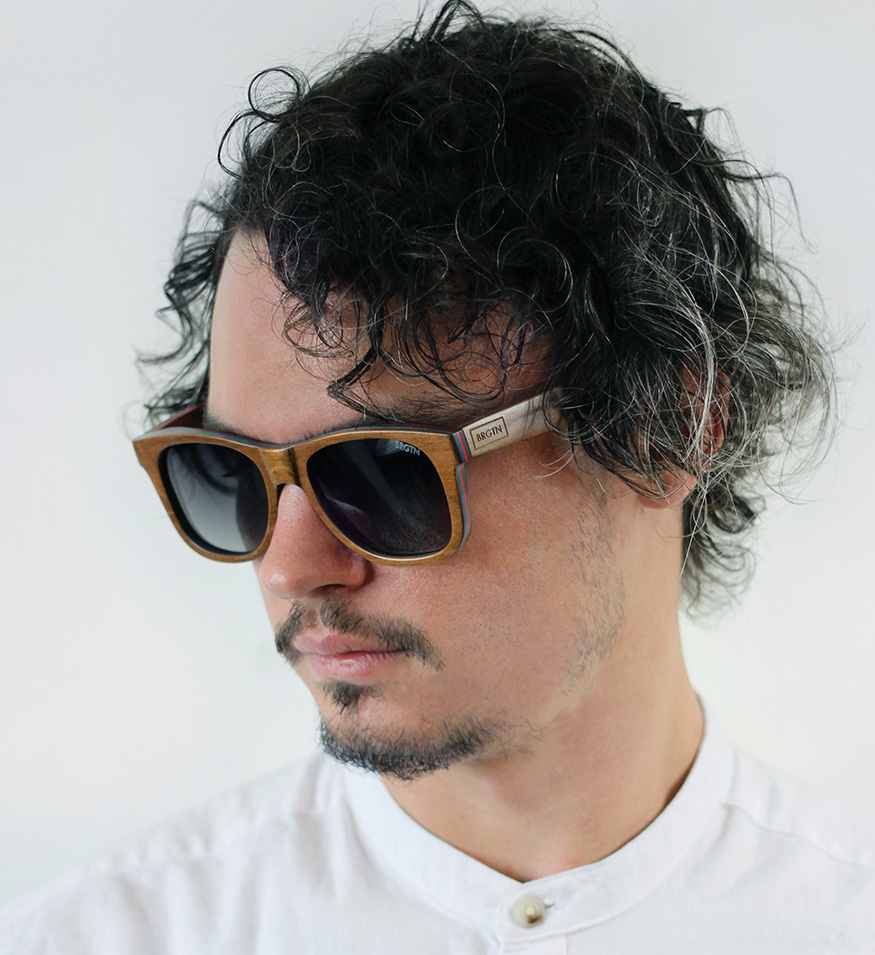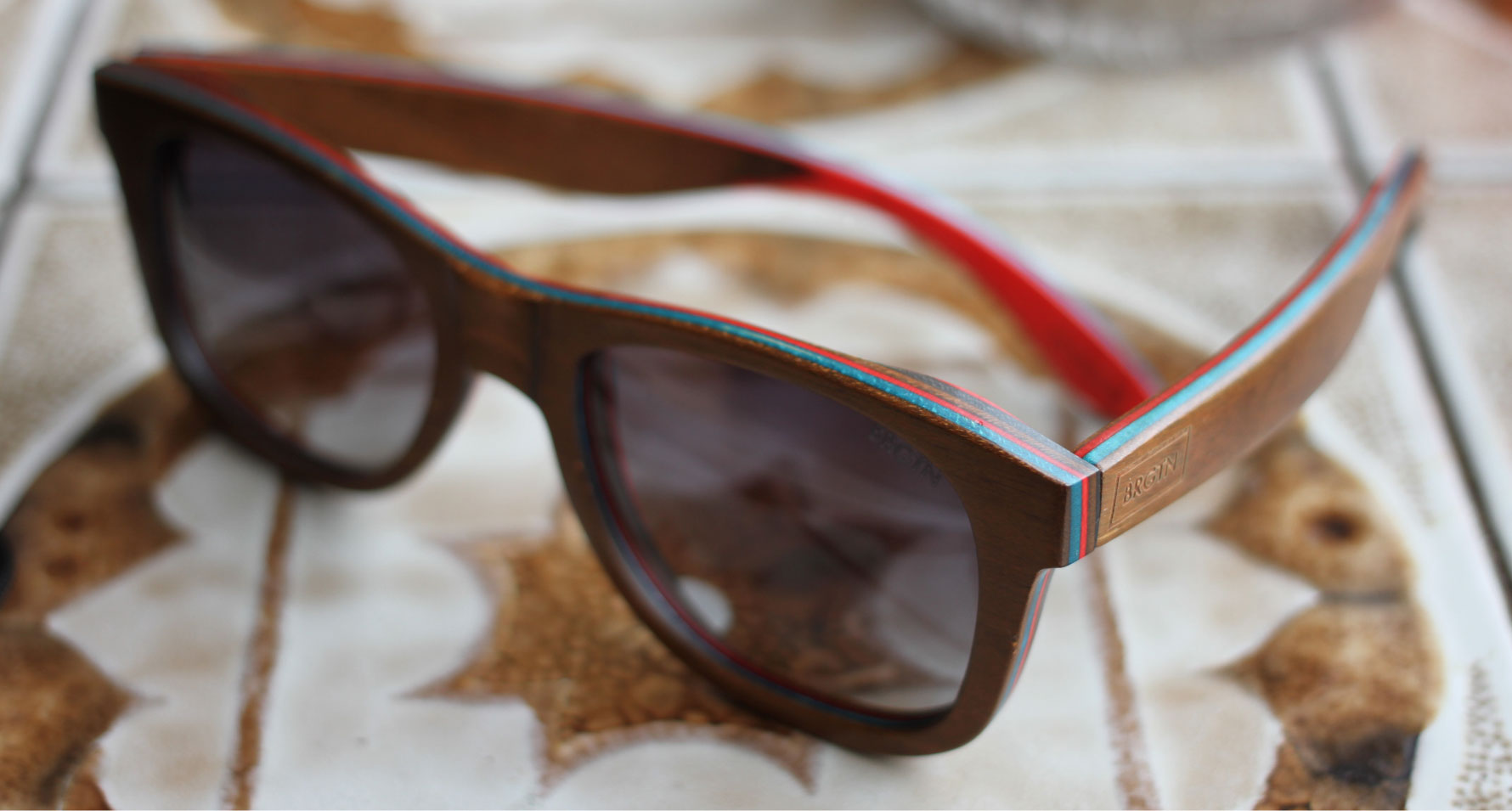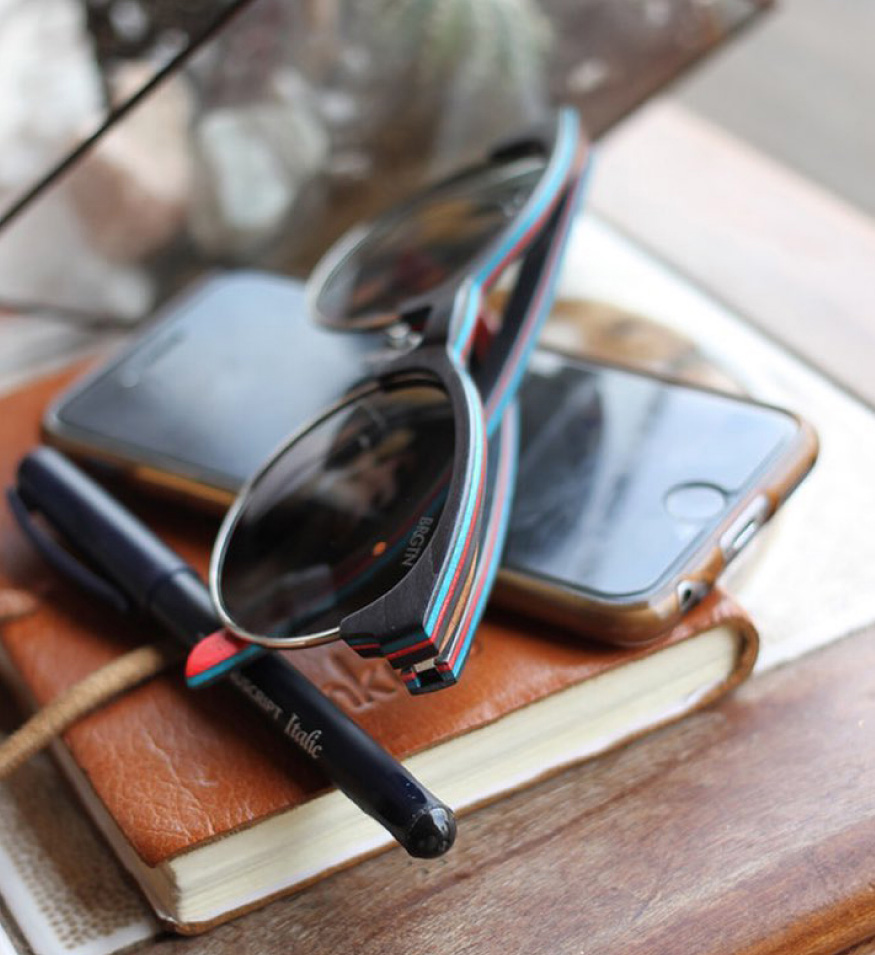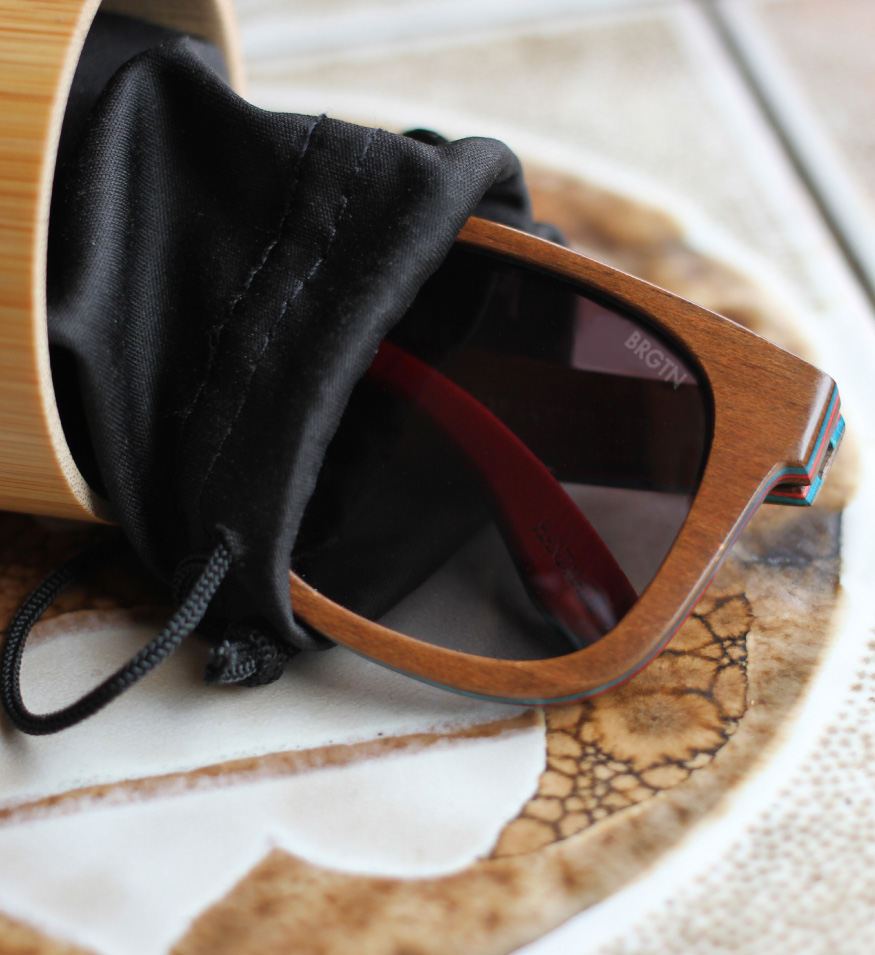 The BRTGN brand creation story
Local talent. Entrepreneurial spirit.
The photographic art direction captured the 'people of Brighton' adorning the iconic BRGTN sunglasses and accessories while in their natural habitat. These photographs were used for their social media and brand promotion.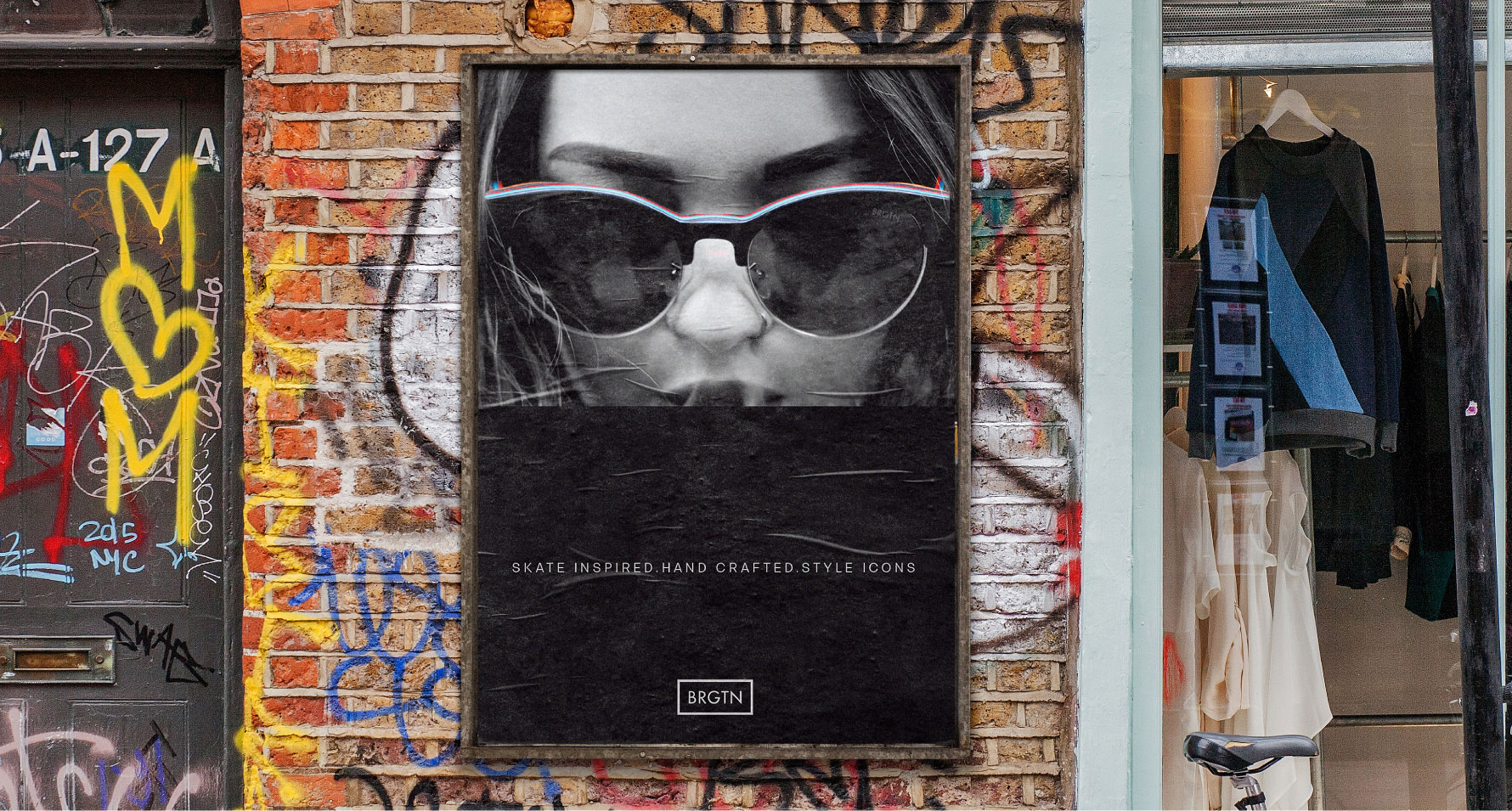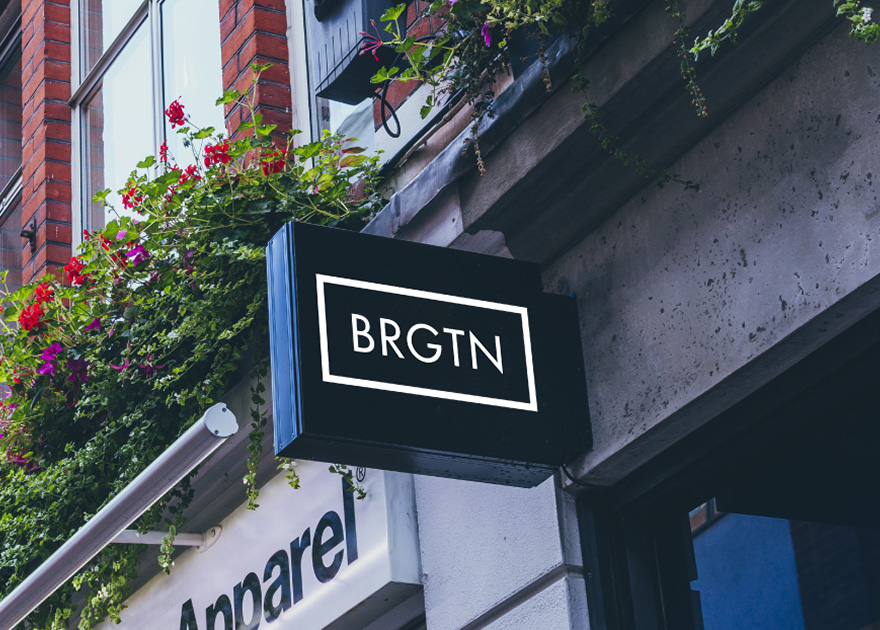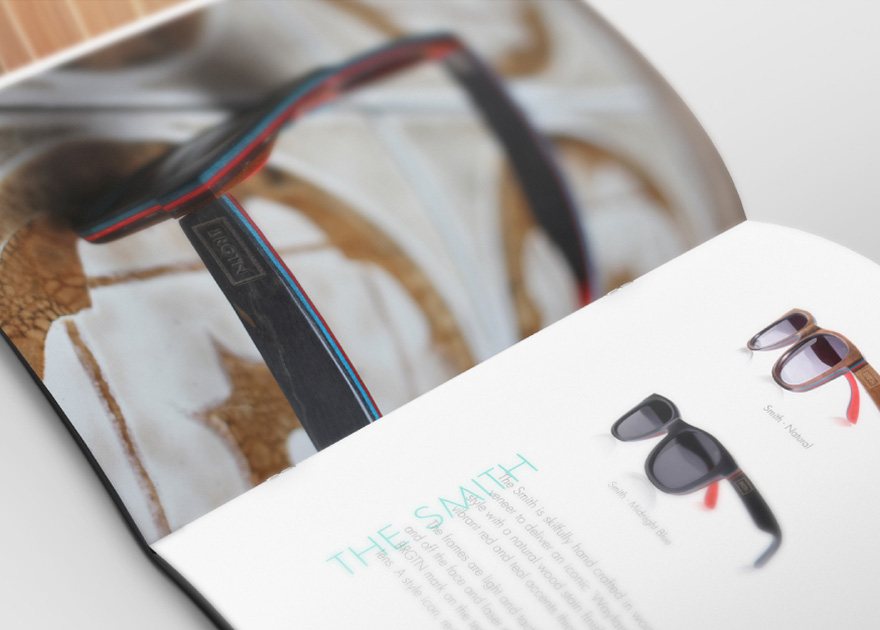 Merchandise + Promotional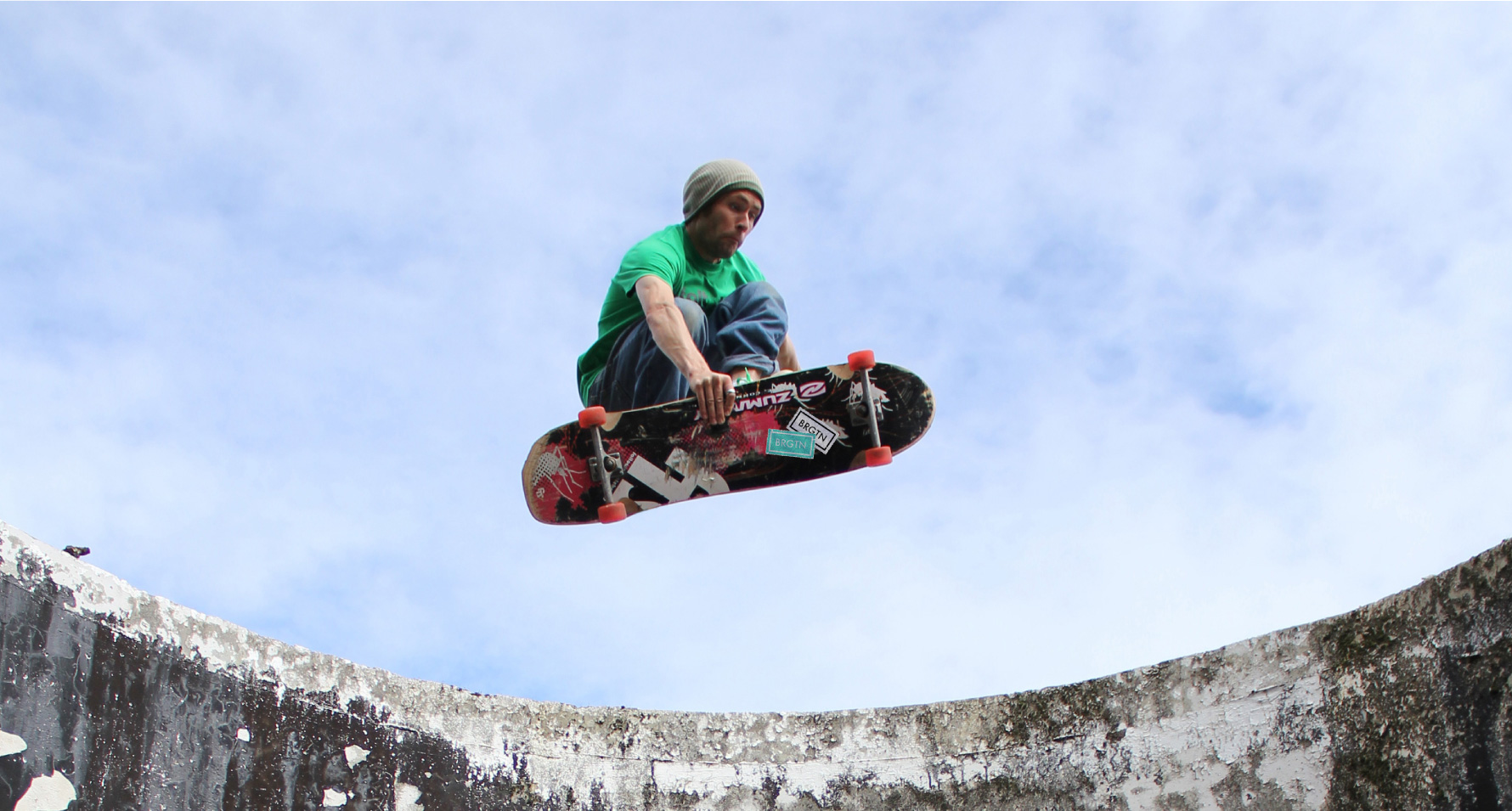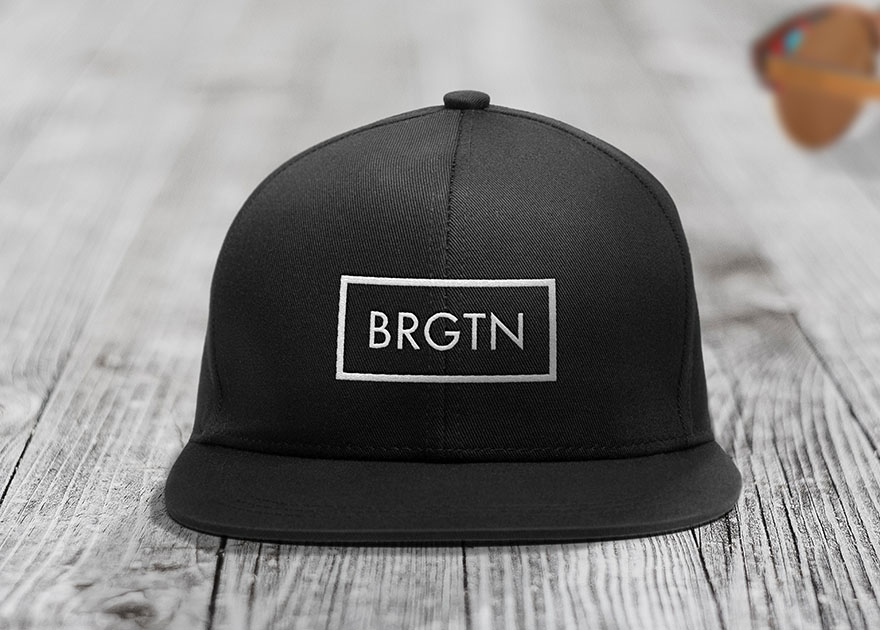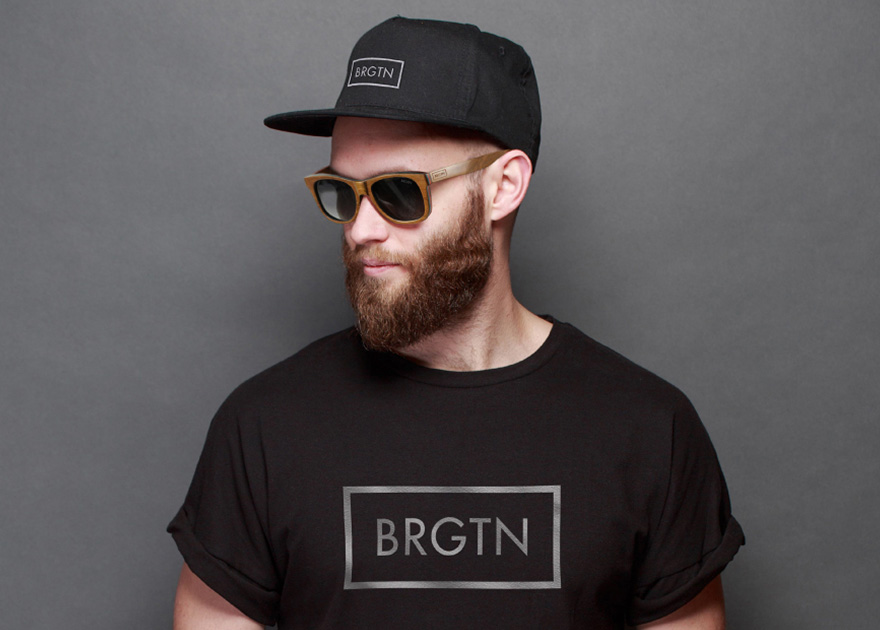 Social media + Digital content