EveryMove brand identity project
The Brief 
Active Norfolk approached PLUK Studio for help with strategy, brand identity and digital campaign to create a diverse new activity brand.
What is EveryMove?
Every Move helps people find different activities to suit their activity level. It is a comprehensive digital directory of exercise opportunities designed around real people with diverse lifestyles. It's a highly inclusive brand that seeks to inspire people to adopt a more active lifestyle for improvement of both physical and mental wellbeing.
What design work did we do?
PLUK Studio worked with Active Norfolk on strategy, visual identity, campaign and moving image, to create a new brand that reflects the energy and diverse range of opportunities available on the platform.
Design elements we created
Strategy / Logo / Brand identity / Moving Image /  Social / Campaign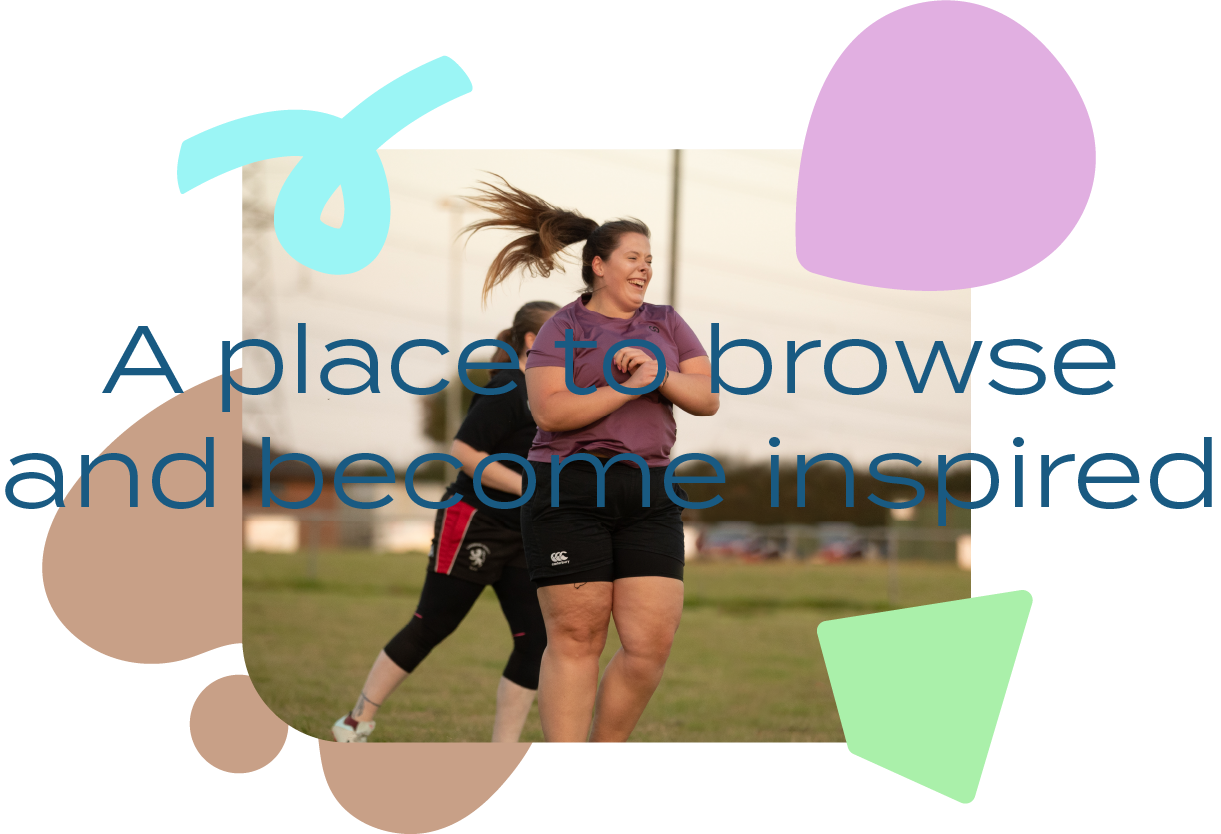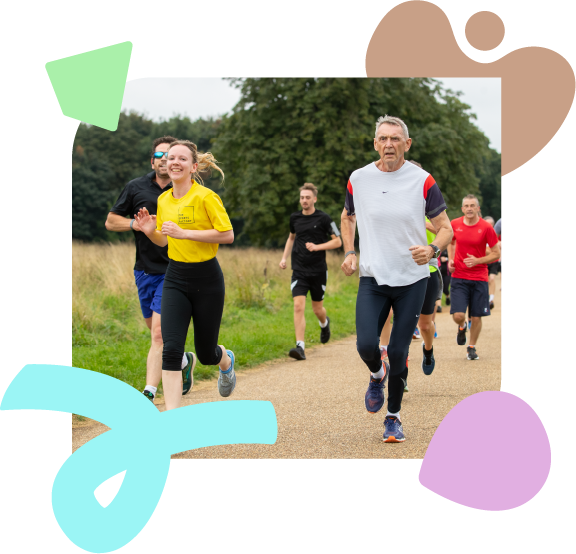 PLUK Studio have been brilliant throughout our work together and effectively gave the EveryMove physical activity for health project an identity which has formed the basis of the website user experience. I am 100% sure we made the right decision when choosing to work with PLUK Studio and the work they have delivered has really taken the project to another level.
Gareth Samuel – Digital Development Officer, Active Norfolk

The EveryMove brand creation story
Along with an easily-read wordmark, we created a group of emotive shapes that each have their own identity and movement that represent the key pillars of the brand. Each shape can be used individually or collectively, and have been designed so that position, orientation, and colour work harmoniously for any occasion.
As part of the strategy, it was vital that the visual language was accessible to everyone, and was neither over-active or sedentary in nature. We set out to create a brand that could complement any activity, from dog walking, to kickboxing.
Because of the broad demographic of users, and the need to be able to easily and quickly advertise events and classes, EveryMove required a design system that could be executed swiftly and effectively across multiple touchpoints, without compromising the energy that the visual branding provides.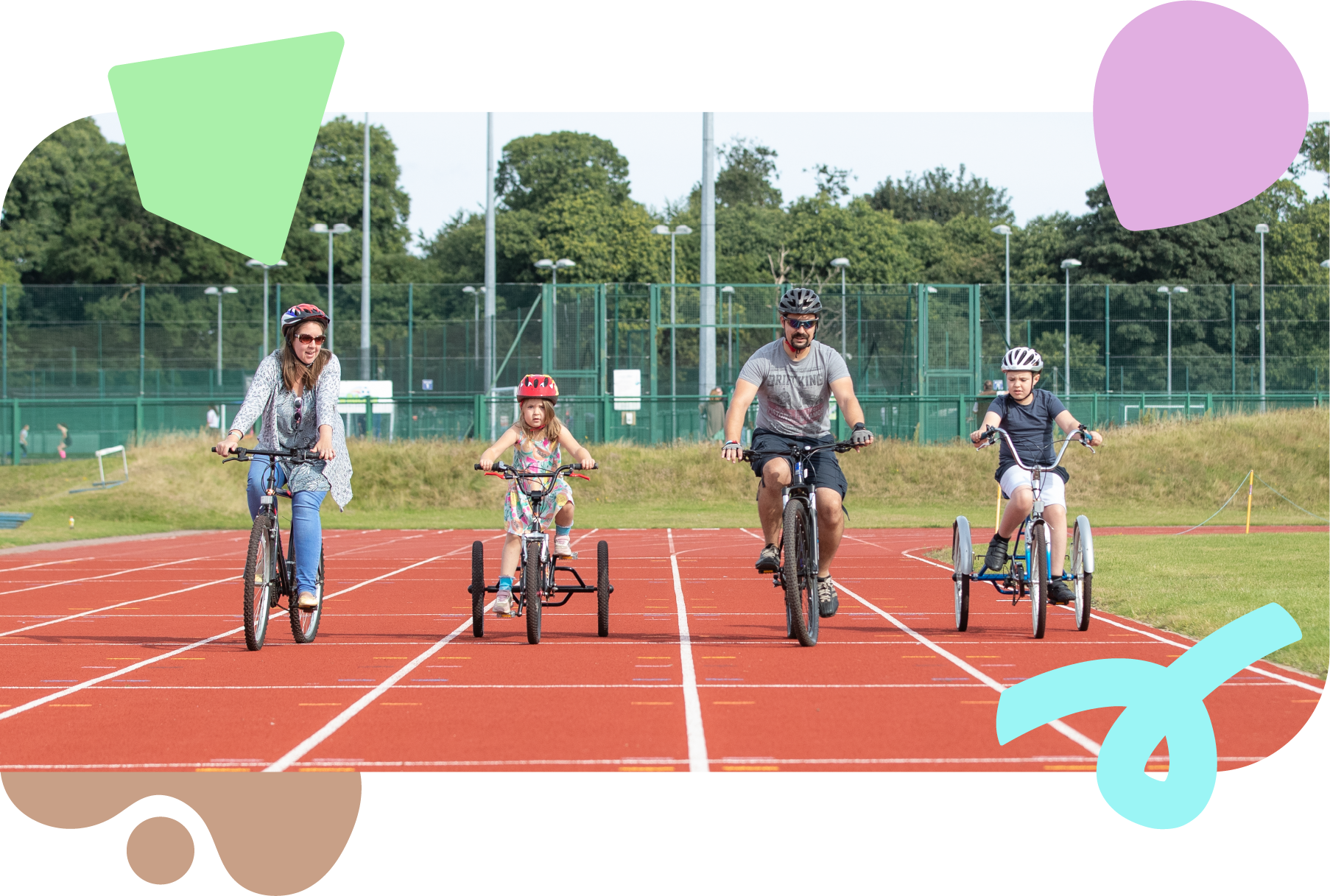 The EveryMove brand is instantly recognisable due to the supporting shapes and sense of movement. The wordmark acts as a simple identifier that is easily read and has a clear link to the platform's domain.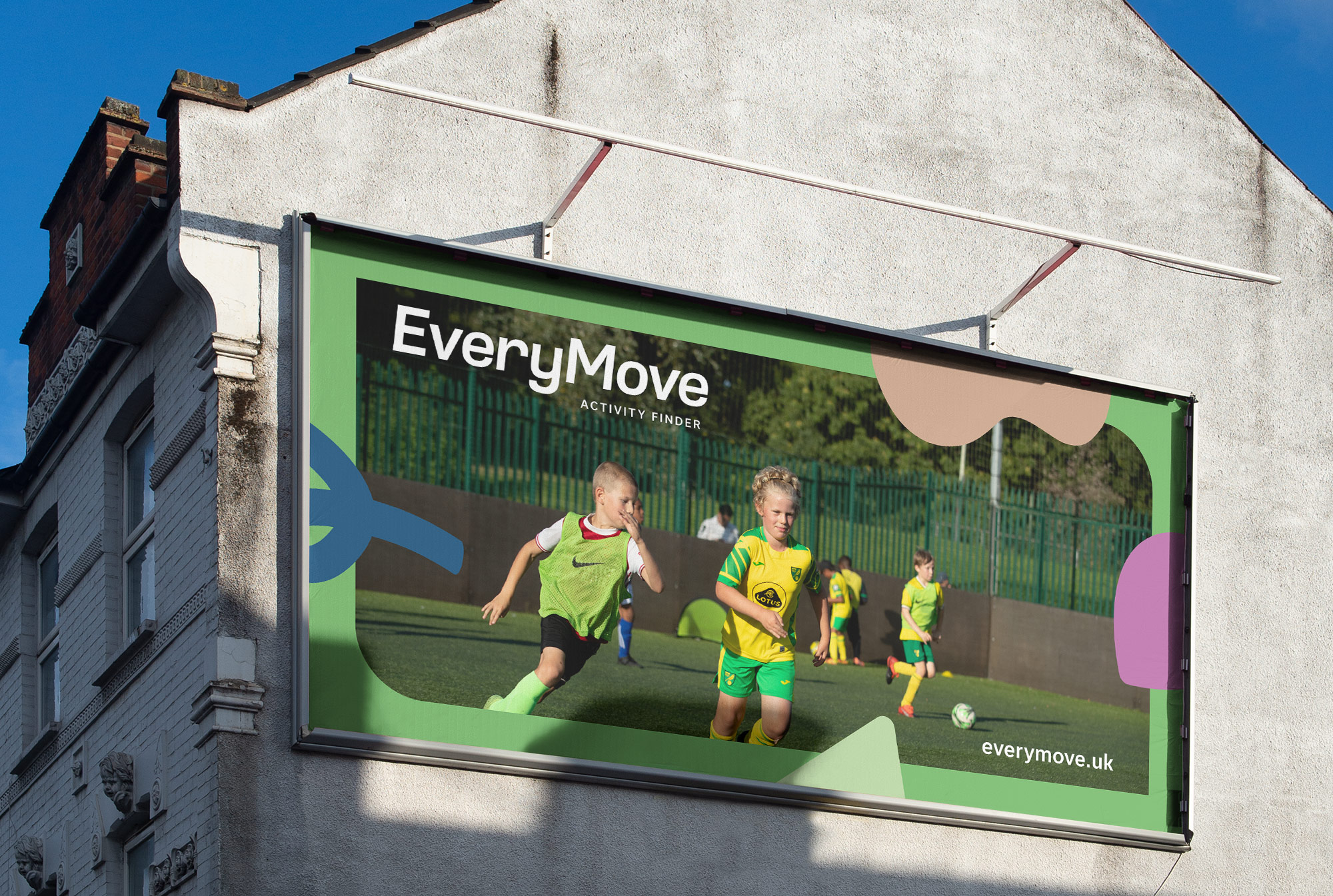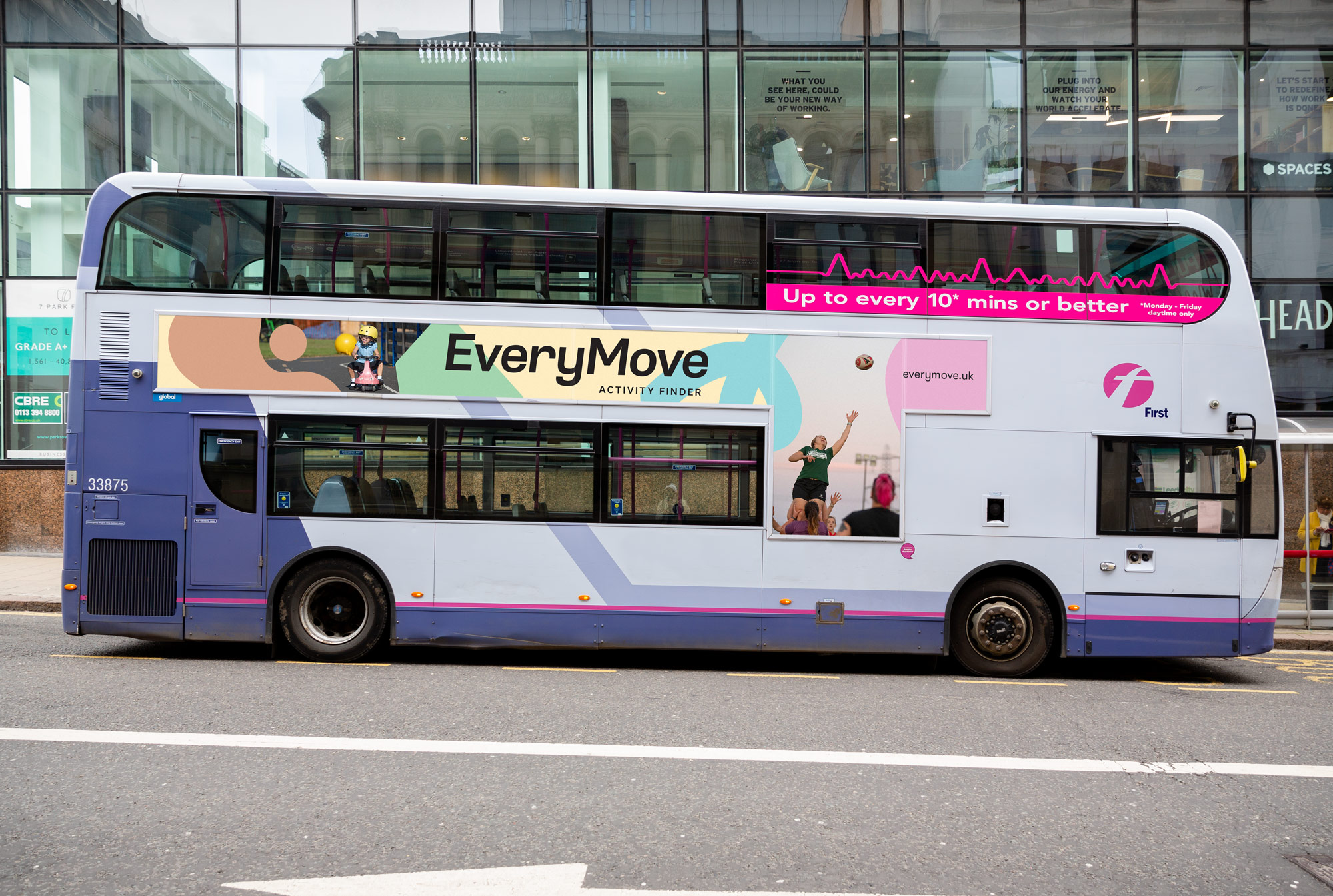 The future of the EveryMove brand
EveryMove was one of the most challenging and rewarding projects PLUK has worked on. Creating a brand identity and design that balances the requirement for rigorous inclusivity and accessibility alongside a natural and playful energy, was something we hadn't attempted before.
The challenge lay in the fundamental requirements for the design (accessible colours and fonts). Add to that the fact that stakeholders needed to be able to use the brand and templates really easily.
This might have frustrated some, but our team thrived with these parameters, and met the challenge with creativity and determination. It resulted in some of the best work we've ever done, and one of the projects we're most proud of.
Due to the successful pilot scheme of EasyMove in Norfolk, EveryMove was rolled out across several counties in the UK. By 2025 it should be a nationwide brand.
Take a look at the EveryMove website complete with our branding here