Rafland World brand redesign project
The Brief
We were invited to collaborate with our Icelandic partner agency on this large project to combine two large existing electrical brands. We were asked to look at brand strategy and ideas for television, which were then used to brief a TV production company.
What Rafland World?
Rafland is an electronics company in Iceland. It was created as a result of the merger of two large electronics brands. Think Curry's and PC World, but the Icelandic equivalent.
What design work did we do?
We acted as brand consultants for this project. We came up with the neon concept, and the dancing man. This was then used to create three lively TV spots, and several intricate and beautiful neon light print advertisements.
Design elements we created
Brand identity / Concept / Direction /  Print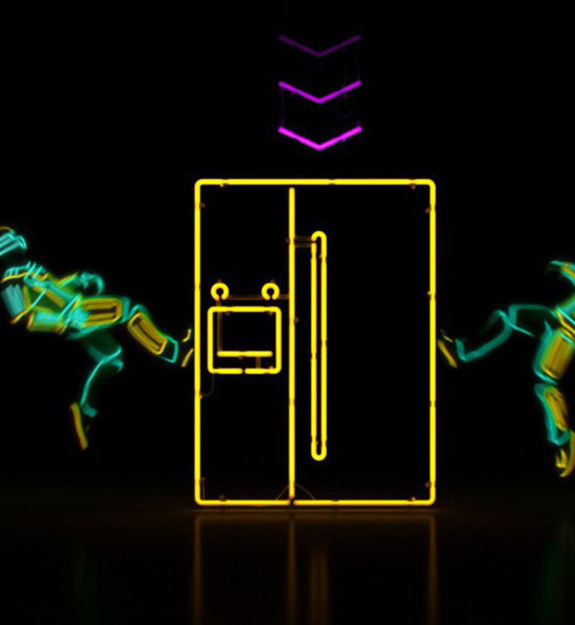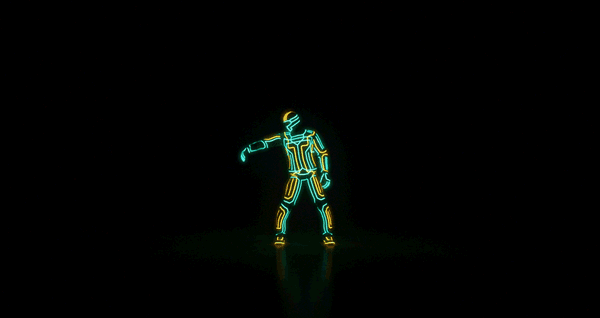 The Rafland World brand creation story
This project was to bring together two existing household electrics brands in a new direction.
The concept of electricity inspired the use of neon. The branding centred around energy and electricity. The goal was to step away from conventional electronics store branding that typically promotes products in a predictable and boring way.
Instead, we came up with a concept that was ably displayed by Icelandic dancer Guðmundur Elís Knudsen as the 'Rafland dancing man', and produced by Kontrast VFX.
We worked on developing concepts that were steeped in Icelandic history and actually inspired by physical artefacts from the museum's collection.
The museum's logo, which is a chainmail icon with a sword through it, plays to that tradition. This chainmail motif is also carried through onto some of the museum's branded apparel.
This new brand served to unite two household names under a new single identity, and promote awareness of the brand.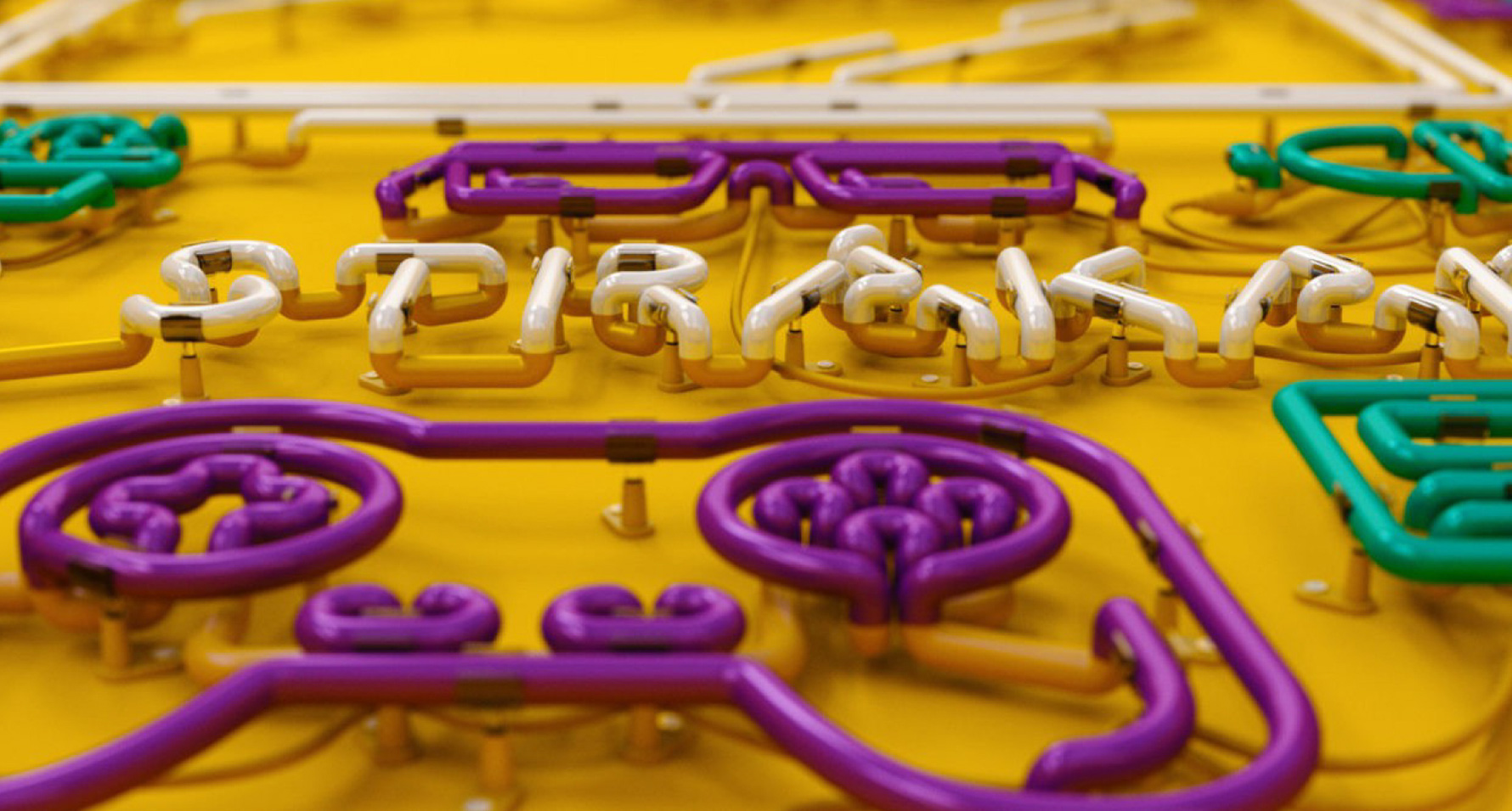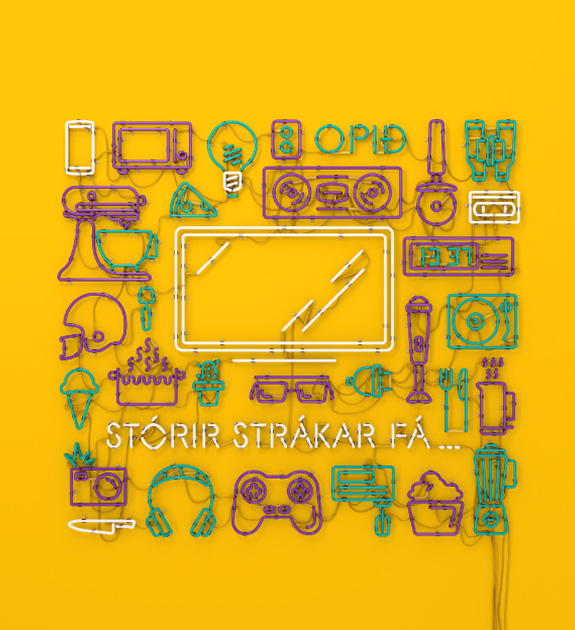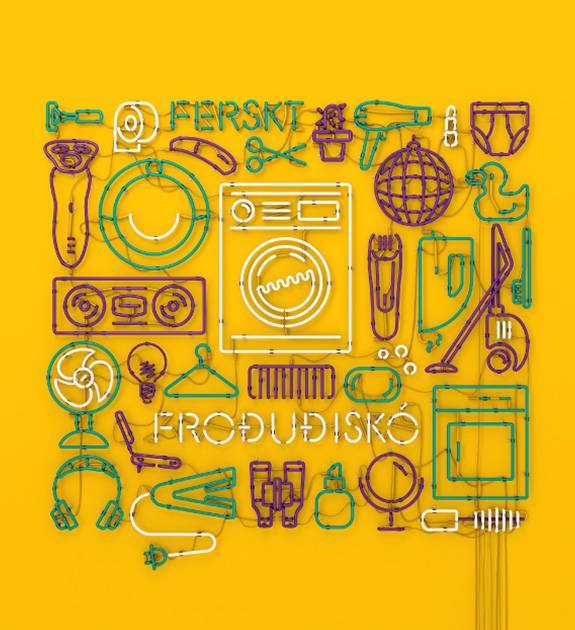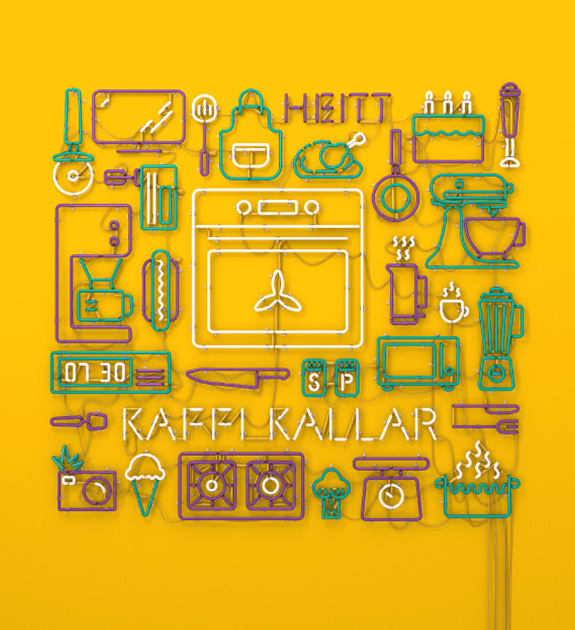 Outdoor + Print advertisements